Regular price
Sale price
$16.25
Unit price
per
Sale
Sold out
Our Organic Eastern Beauty Oolong is a darker variety of oolong, but unlike our Da Hong Pao, it is not a rock tea and the amber brew has much less of a mineral presence. In our house we have been calling it DHP Light. Sometimes also translated as Oriental Beauty.  
Its autumnal flavor profile offers hints (really, just hints) of cardamom, allspice, oak and honey - with a delightfully velvety mouthfeel.  Terpenes - released by the tea plants in response to insect predation - account for the sweetness. A great tea for sipping - make it in a small pot or gaiwan and really take the time to consume this one. 
This tea variety is a relative newcomer as teas go, created in the late 19th Century, and was one of the most popular tea exports of the Dodd & Co, founded by John Dodd, who settled in Taiwan in 1860, and who was instrumental in bringing this and other Oolong Teas to the United Kingdom.
View full details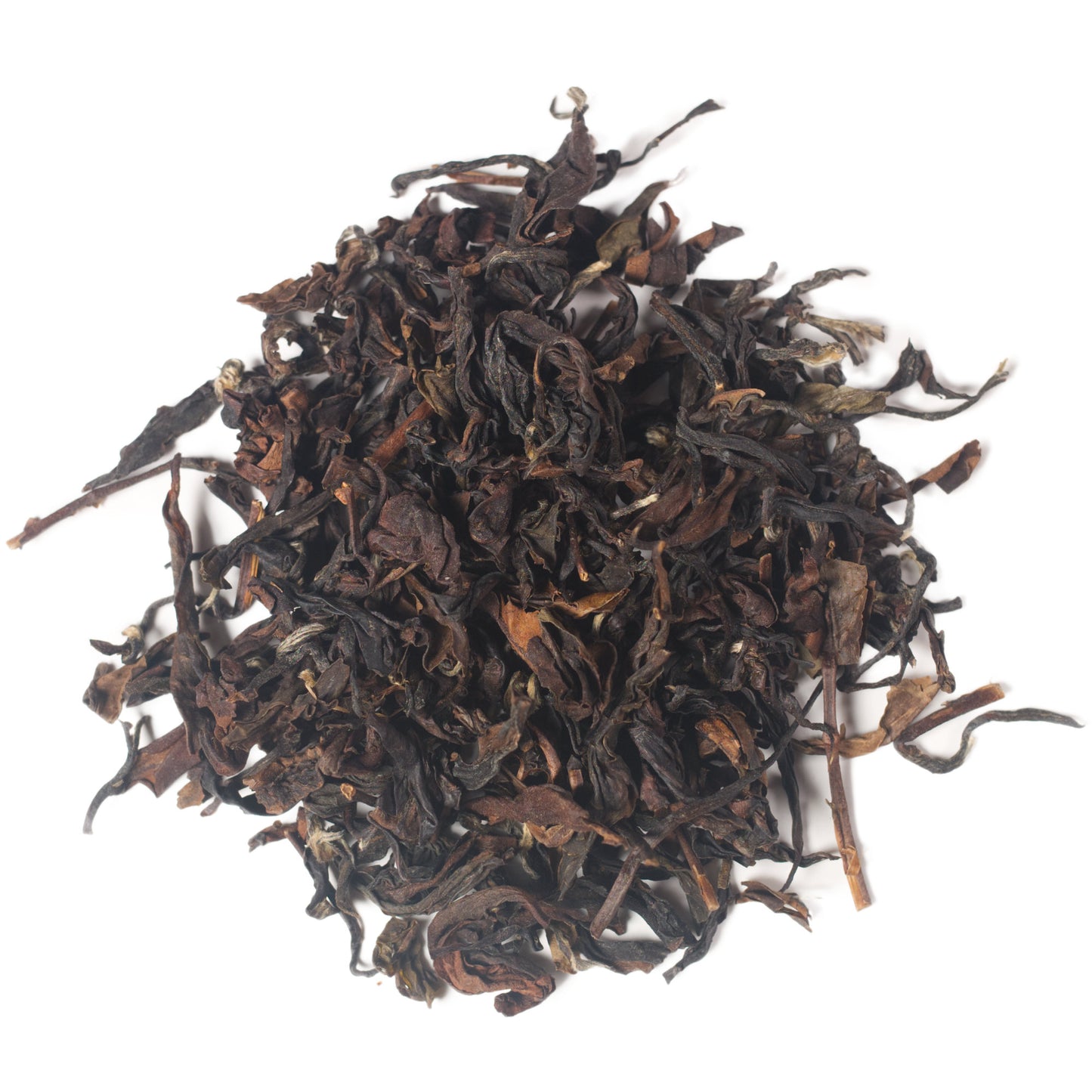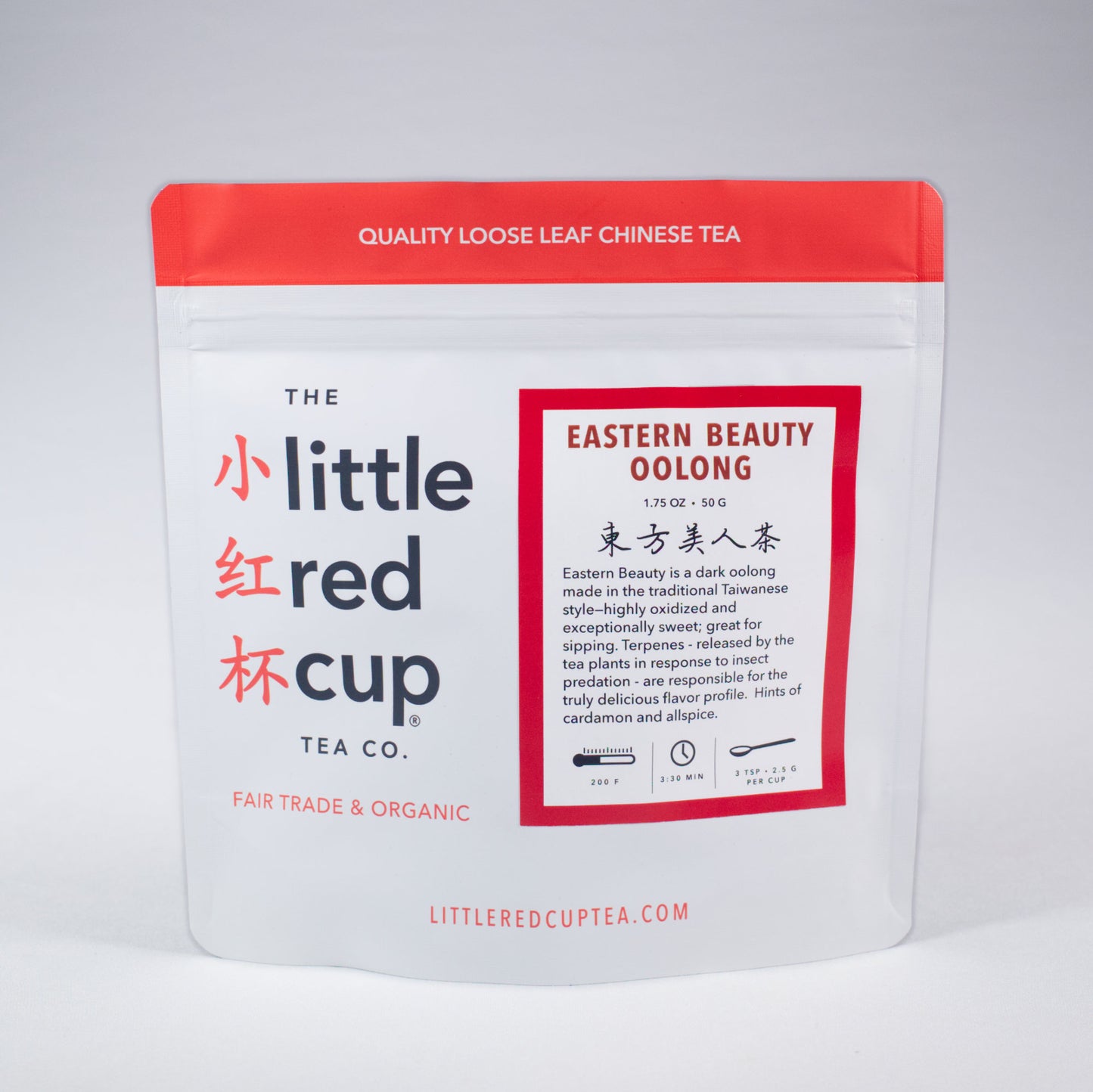 Brewing Guidelines