Regular price
Sale price
$14.75
Unit price
per
Sale
Sold out
$0.56/serving
Our Organic Shou Pu'er Tea (熟普洱) is grown and produced by members of the Wa minority in Lincang, Yunnan — about as close to the birthplace of tea as it's possible to get. This shou pu'er brews smooth and dark, silky and earthy with hints of vanilla. It's a lovely tea: mellow, moderate, and enormously pleasant.
View full details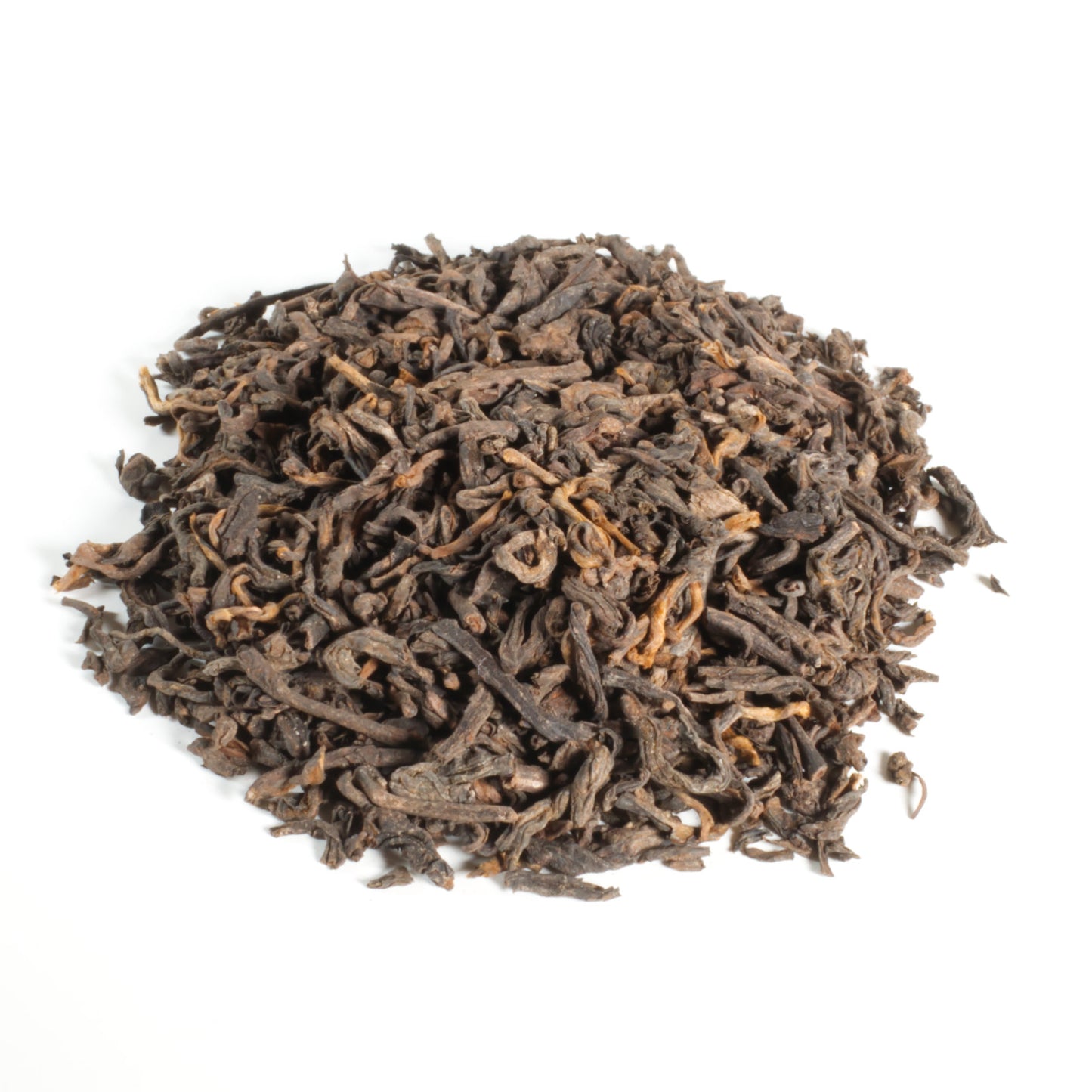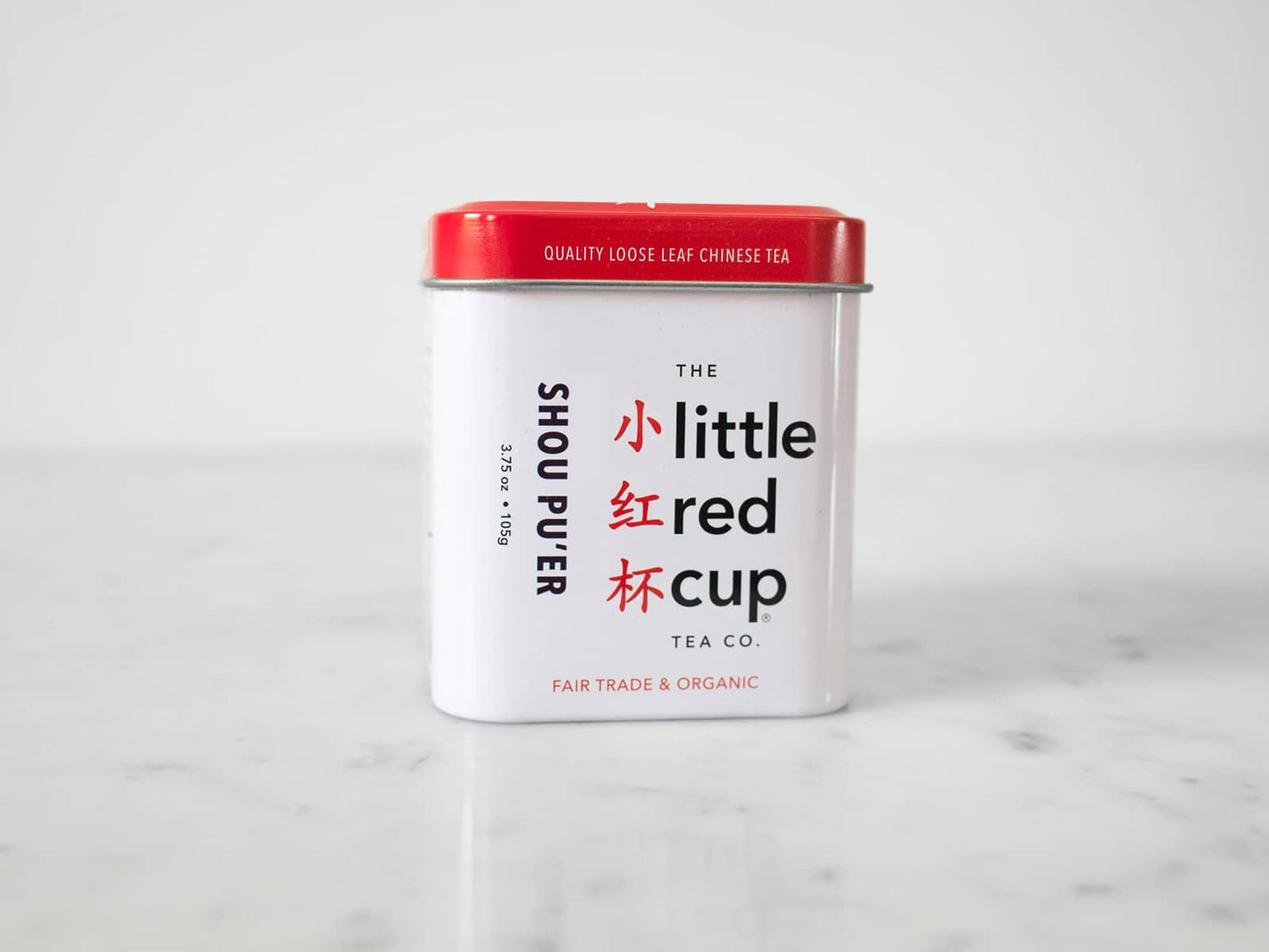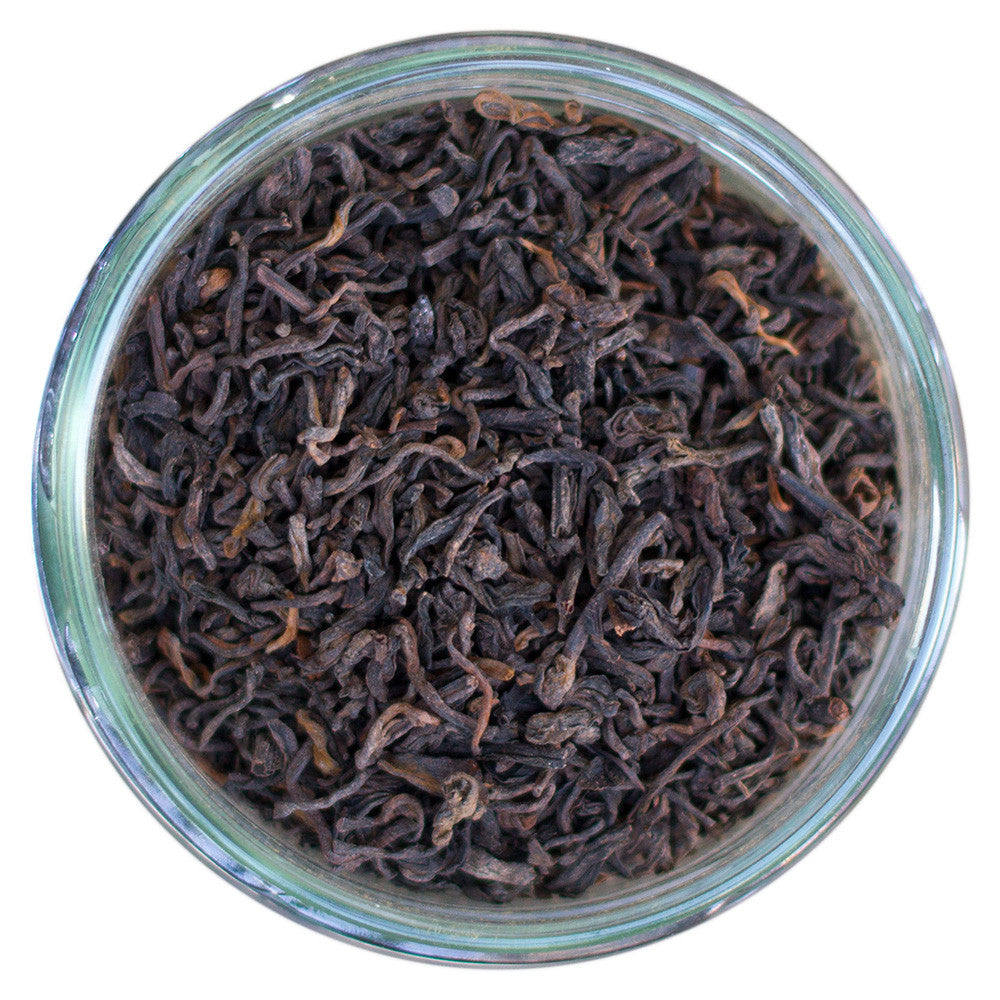 Brewing Guidelines

Above and Beyond
I have to say, Little Red Cup is the coolest company I have purchased from in a long time. They sent me a handwritten letter with suggestions on how to best prepare the tea I had purchased from them. It was very sentimental and thoughtful, but even more impressive is their tea! My goodness. I thought I was a coffee drinker until I had REAL tea. Night and day difference! Best Jasmine Tea I have ever tasted in my life.
It's Pink!
I made a cupful one recent afternoon, brewed it three minutes, and tasted full deep flavor with not ONE HINT of bitterness. Aesthetic note: if a deep brown brew can have a pink cast to it, this cupful did. Including when I spilled a bit on the white counter.
Rich but not smokey
Rich flavor and dark color but not too smokey, which is the best part. This tea has seen life and is not afraid to be who it is, yet it is not the loudest voice in a conversation. If you are into pu-erh, this is a good option. You can easily get two brews out of the same leaves.
Richly textured, short or long steeps
This tea is excellent. It tastes great out of my small clay pot, but if you prefer a western style brew this will do that too. Low acidity. It'll brew very strong or light and subtle depending on water temperature/quantity and time. Resteeps well. For the price, won't be beat.
Smooth, easy-drinking pu'er
This is a super smooth, sweet, easy to drink pu'er! Great for beginners and long-time tea drinkers. Hints of tobacco and chocolate with a thick texture. Very pleasant!
Great tasting tea
Love this, I float between white, green and this one. All very good and enjoy them all. A nice mix of blends depending on time of day and my mood. A must have!
Smooth and Subtle
I discovered how much I enjoy the Shou Pu'er tea and the excellent customer service at The Little Red Cup Tea Company when I ordered a sample of all their offerings a few months back. The Shou Pu'er emerged as my clear favorite. It has a simple, clean, almost feminine, delicate flavor that is soothing to my palate. With all teas, I highly recommend following instructions for water temperature and brewing times. I once exceeded these, and, although the over-extracted result was actually still good, it was not nearly as good as when I follow directions appropriately. With both shipments, I received a personalized note and brewing recommendations, which I very much appreciated.
Full flavored, none bitter black tea.
This is a much better black than other organics I have tried. I drink it without sugar, lemon, milk, etc, so that influences my opinion. Has a warm flavor, holds up well if I reheat my mug. I know, barbarians use mugs. But sometimes I don't want to enjoy the ceremonial pieces, I just want hot tea right now. 5 of 5 on my scale.
My favorite!
This has become my favorite little ritual, my mother introduced me to this tea and now every cup tastes like home. I enjoy this tea so much, and it's helped me switch from being a coffee gal. I rave about it to anyone who will listen, and look forward to every cup I brew!
An excellent dark tea
Dark, robust yet very mellow.
Also ordered a sampler--a GREAT way to try other stars from Little Red Cup!