Regular price
Sale price
$14.75
Unit price
per
Sale
Sold out
Sometimes you just throw some leaves in the bottom of your cup and leave them there, but if you want to have a little more control over your tea brewing, a small pitcher is the perfect secondary tool. At 300 ml this is the perfect companion to our pot and gaiwan.  
Made of heat resistant borosilicate, this little pitcher gets the job done. 
View full details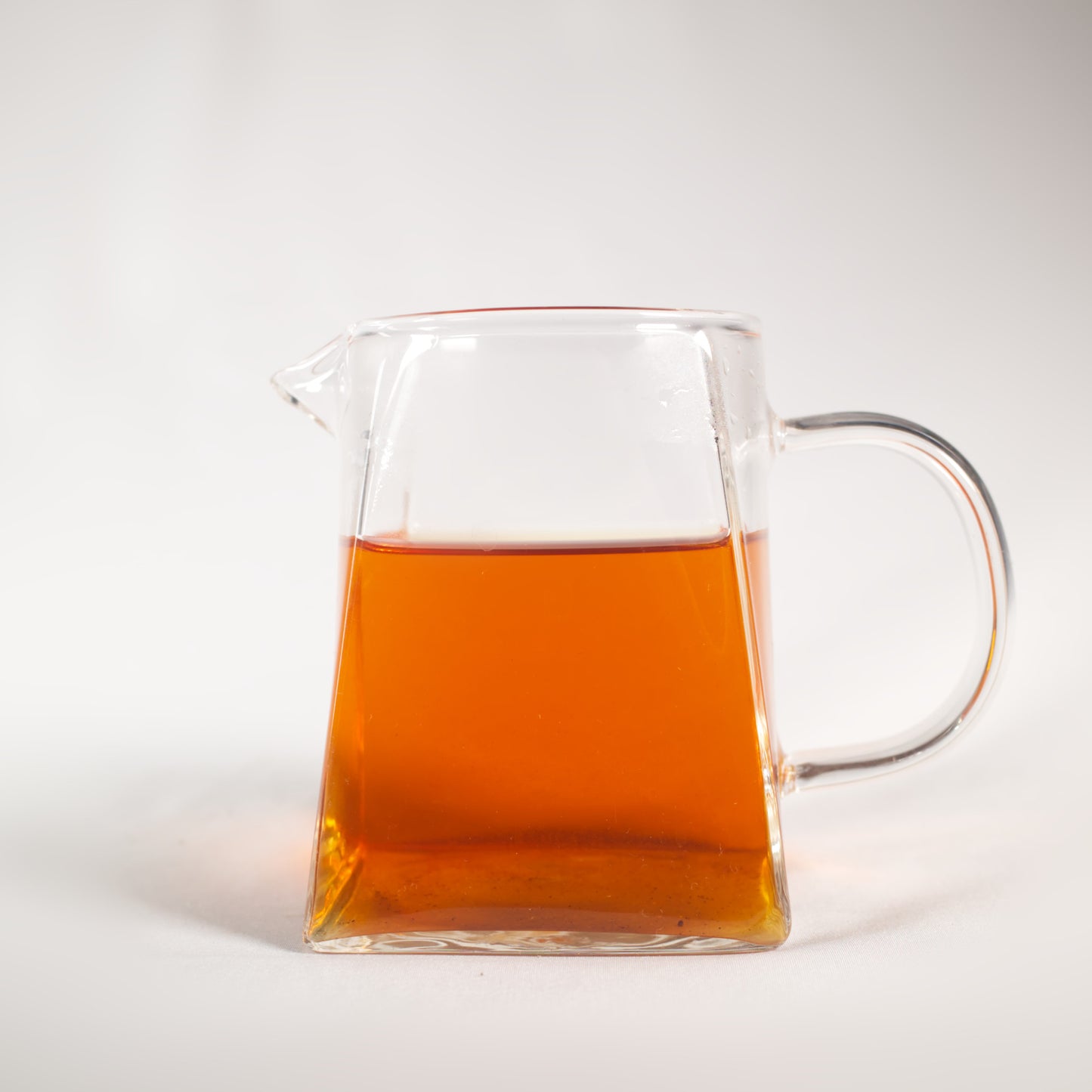 Nice Small Glass Pitcher
The pitcher arrived in 1 piece and without damage. It's a perfect size vessel for me to use when drinking loose leaf tea.
Glass Pitcher
Very darling little pitcher for my Zhong Fu Cha. Just exactly what I was looking for at a reasonable price.
The Most Useful Tool
I love the small glass pitcher! It's sturdier than it seems at first, taking boiling water with no problems. I love how precisely it pours tea when used as a fairness pitcher, or warm milk, and I also love using it to water my small, indoor window plants. I had to purchase another one just to keep myself from taking the one I use for tea all around the house.
just what's needed
It's too warm around here to leave milk carton out all day, it sours. But a small amount, held aside in this, gets used up long before that. Also good for holding a small second tea aside, if the pot is needed. I got two, they're inexpensive and I hope it's, umm, sturdier than it seems.
Loved this glass pitcher!
I've poured scalding hot water into this small glass pitcher and it's been making amazing tea. The pitcher is very light and looks very clean!