Regular price
Sale price
$15.50
Unit price
per
Sale
Sold out
$0.34/serving
This green tea, sometimes called En Shi Yu Lu, or Jade Dew (恩施玉露) is grown in the selenium-rich soil of the Wufeng Mountains in Hubei's Enshi Prefecture. Vegetal and buttery, it brews light and clear - reminiscent of fine Japanese Sencha.
Steeped normally, it produces a lovely pale green brew - quite light. A stronger cup may be obtained using more tea leaves, warmer water and a longer steep time. An excellent tea for those who want to enjoy a green tea without the punch that so many ordinary greens carry.

Our organic Yu Lu Green is pure whole leaf organic Chinese tea, Fair Trade certified and sublimely drinkable. A marvelous tea to accompany you throughout a busy morning and into the early afternoon, a tea both for the dedicated tea consumer and one for the casual tea drinker as well.
View full details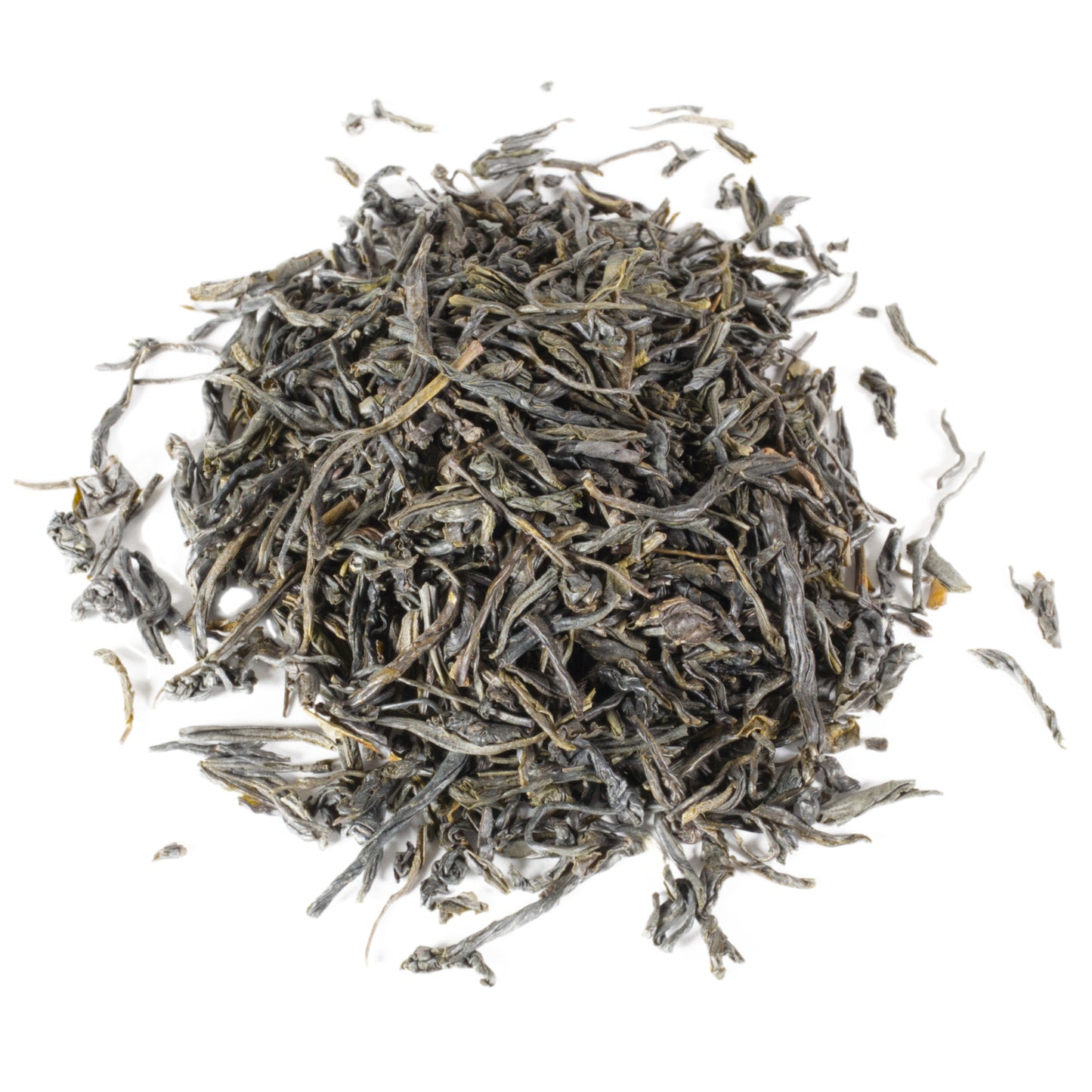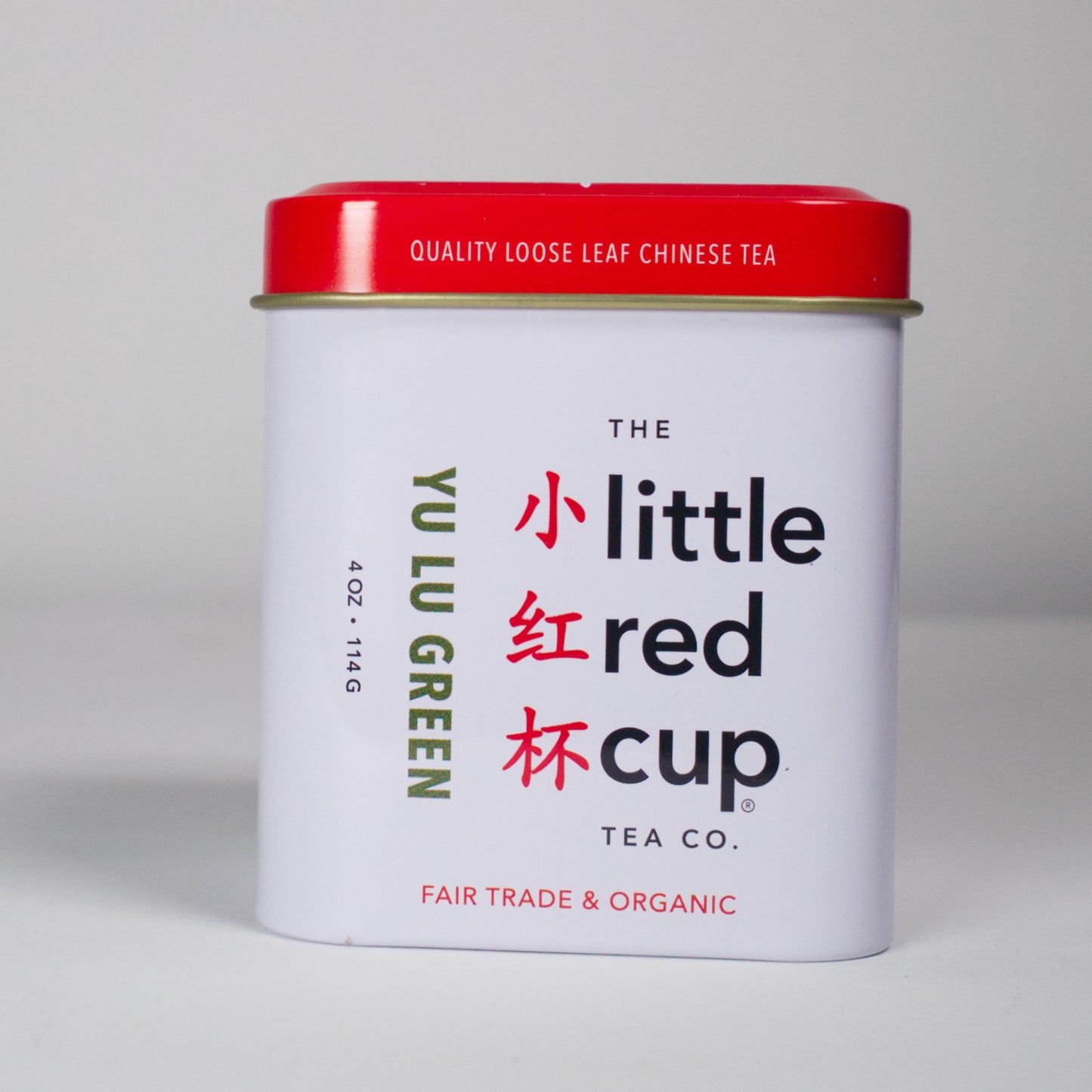 Brewing Guidelines

Dynamite Tea
This tea is one of the best Green tea's i have ever tried and that's the truth.
Tea-ed up!
My intro to Yu Lu Green tea has taken me a few tries in terms of steeping time, amount to use for two cups, etc. I found the taste, at first, pretty uninviting—no flavor at first, then I did not like the flavor I got. Today I think I found the right balance. That said, I would like to try another "flavor" green tea and look forward to another purchase mostly because I believe in what little red cup is doing and what it stands for.
Excellent!
I'm not great at describing teas, but I certainly really enjoy this one - bonus it is fair trade and organic!
Yu Lu Green Tea
Nice tea that is light in color and is not bitter. The taste is hard to describe. Vernal with a spring vegetable flavor.
Very different from other green teas I have had.
Yu lu green tea
Best green tea I have tasted yet. The Oolong is also the best I have had. Thank you for your efforts to bring these excellent teas to us.
My new favorite tea! Yu Lu Green is bright and grassy. A really lovely light green tea, my new go to.
This tea is so good!
I ordered samples of 5 different tea to try. They are all delicious but my favorites are yu lu green and green eyebrow. I will be ordering those soon. The little red cup tea co. goes the extra mile for their customers. Just get some! You won't regret it!❤️
Like a teenager
This tea is like a teenager. Distinct and with its own personality, and you can also tell it is still not just there yet. A green tea not yet fully developed into a bold taste but still has all the components to become one. You can taste the potential in the notes.
Yu Lu Green
I use a bit more of this. First and second steepings are 2 & 3 minutes respectively. I don't normally do a third steep with my teas but may try with this just to see how it steeps a third time. I get a nuanced smokiness along with a wonderful green tea flavor - no bitterness. Very happen I purchased this. I look forward to having it when I wake up each morn.