Regular price
Sale price
$13.75
Unit price
per
Sale
Sold out
$0.39/serving
Our organic White Peony tea (Bai Mudan,白牡丹) is a white tea, grown in the very northeastern corner of Jiangxi Province. Made from only one bud and the two adjacent young leaves, this tea is carefully processed to promote a bare minimum of oxidation.  It is sun dried, heaped, and then gently baked until fully dried.  Bai Mudan is always handled carefully in order to minimize leaf breakage so as to maintain optimal quality.
White Peony is our most delicately flavored tea, but its bright, fresh taste is distinctive while free from grassy or bitter overtones.
Like all tea we sell, our White Peony is whole leaf, organic and Fair Trade certified. It is of outstanding quality and purity, a tea to enjoy on a regular basis, and worth sharing with friends and family who may never have heard of white tea, much less encountered it in whole leaf form.
View full details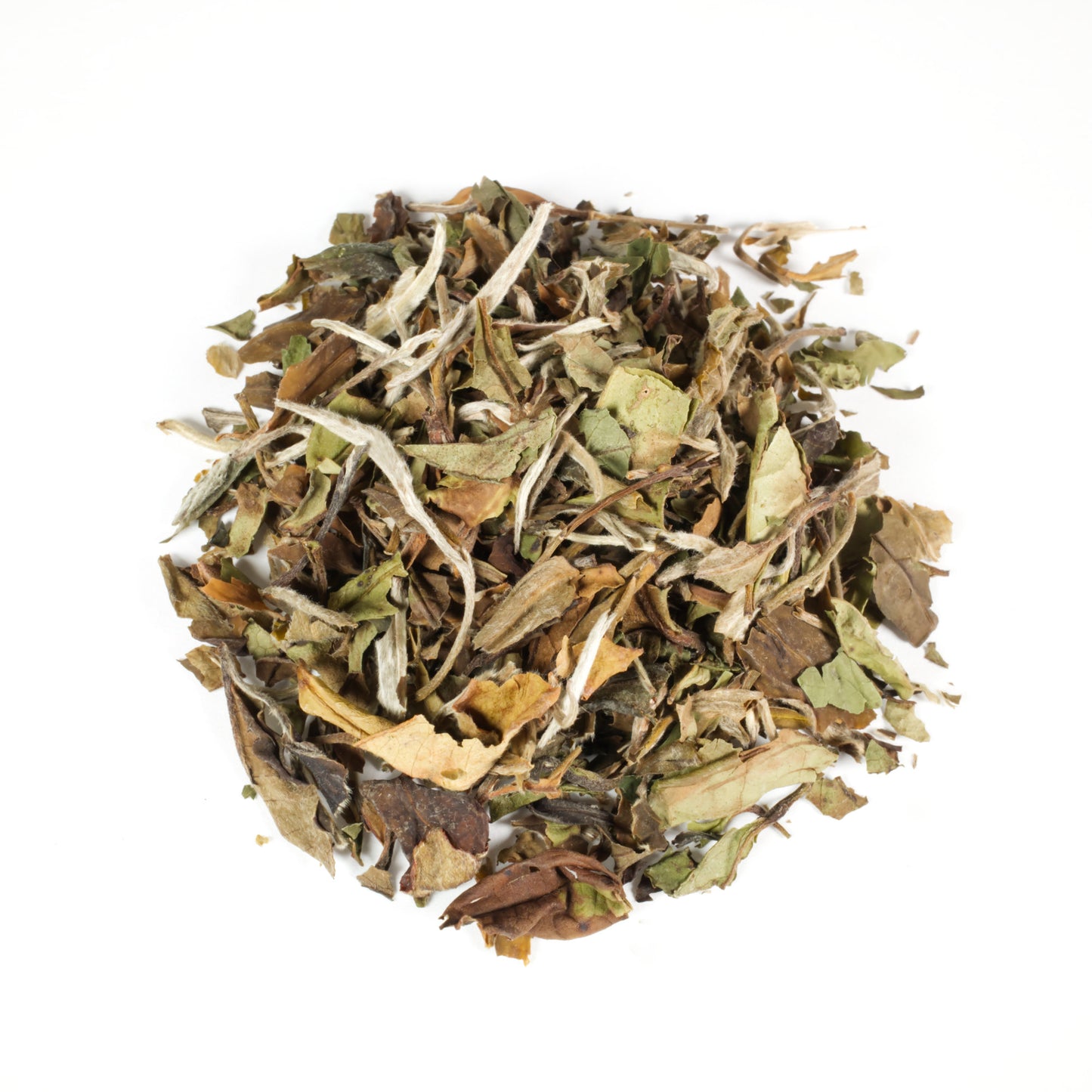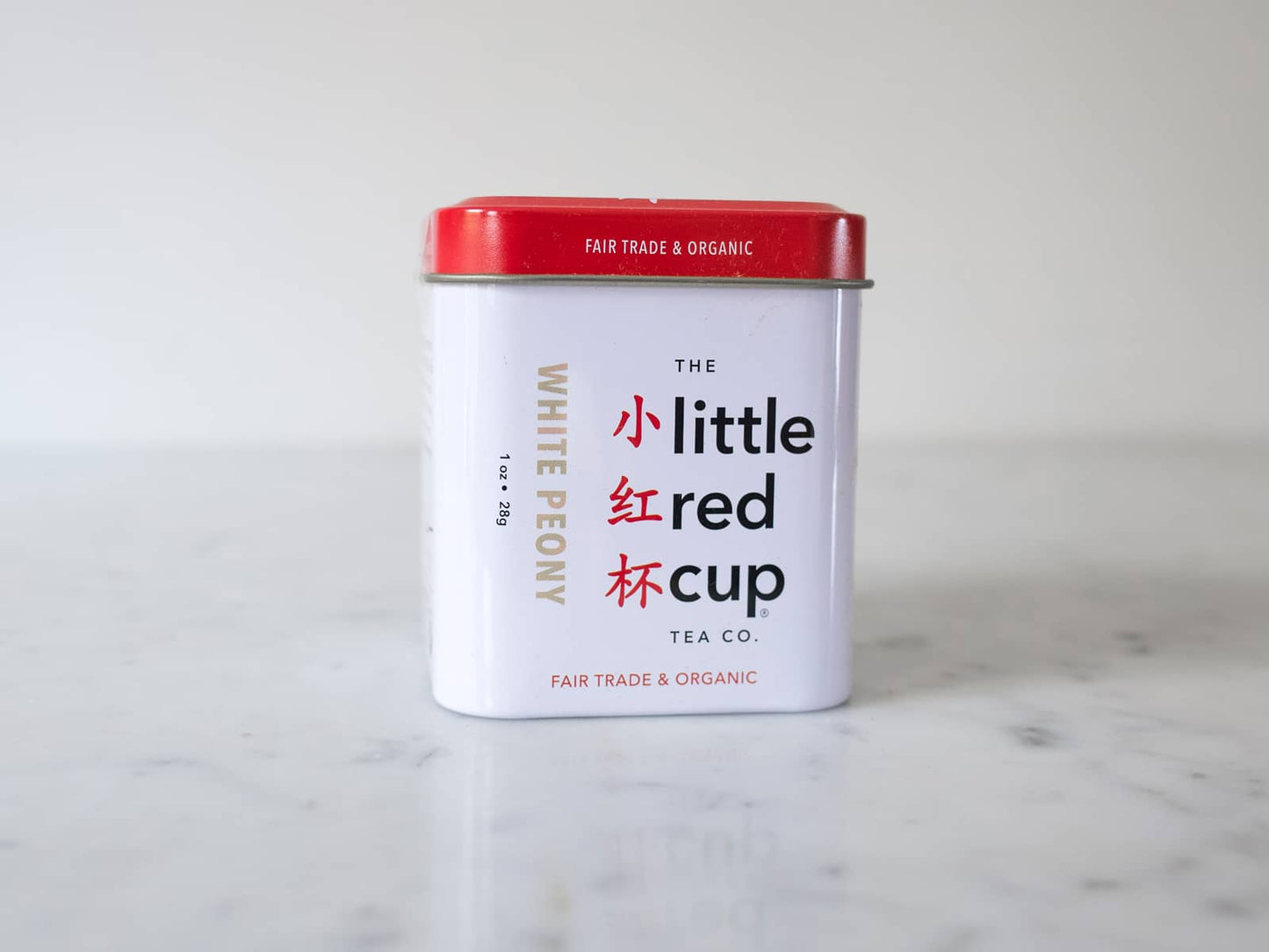 Brewing Guidelines

Like having tea with an old friend
This tea is like nothing I've ever had. My favourite is the White Peony. The first two shipments were sent to me as a gift from a dear friend. I love the personal notes from Mike. Your website is top notch. Tea is my personal indulgence and I just can't go back to the dusty bags haha. Thank you, all the way from Newfoundland, Bev xo
The best tea
This tea is so great. It has a smooth taste. You won't be sorry with this tea.
Delicious
Peonies are my favorite flowers so naturally I had to try this. This tea does not disappoint. It's so smooth and delicate in taste and pairs perfectly with a little honey. I prefer to steep this at 185 F instead of 180 for a little extra body. This is one of my favorites from LRCT so far :)
Light and Delicate
This is a delightful leaf that brews up very light, almost clear and has a light floral flavor. I like it for the second cup of the morning and add more leaves to make it a bit more substantial.
Wow, this tea is so good!
I ordered a sample pack, not knowing which teas to try. This was the first one I tried and it is amazing! Very mellow and smooth. Really lovely warm and after it cooled as well.
The instructions that came with the tea were so helpful too!
Love this tea
I've always loved white peony tea and this one so far is the best. It's very difficult to find in my area, especially when not in season. Couldn't be happier I found this wonderful site! Thank you for sharing your passion for tea with us.
Top quality white tea!
This tea is an excellent example of what white tea should be: lighter caffeine but fully flavoured when allowed to steep. I highly recommend it.
white peony
White Peony is my daily tea, it is excellent. Beautiful leaf, good bodied and of consistent taste.
EB
My FAVORITE tea
I discovered this tea at a small shop in Ongonquit, Maine and have been hooked since. It is warming, light and refreshing. My favorite afternoon tea. I am sure happy I can order it in bulk now. I wish you offered herbal varieties like chamomile for the evening.
Extremely excellent service
I was having a bridal afternoon tea and ordered at the last moment! I received my package in plenty of time with a handwritten note and well packaged teas!!! Thank you for bing so thoughtful!