Regular price
Sale price
$3.00
Unit price
per
Sale
Sold out
Green teas from Yunnan are rare outside of China - and indeed, outside of Yunnan Province - which is a shame because they can be absolutely delicious. This tea comes from the same farmers' co-op as our Yunnan Black and Shou Pu'er. It is harvested and processed on the hills of Rangsai Mountain and is of the Song Zhen or "pine needle" variety - named for the pointiness of the leaves (not for any piney aroma).
The tea is very much a green tea—flavorful & subtle. It's just a bit sweet with notes of honeysuckle, green apple, and chestnut. Not as bold as Green Eyebrow, or with the same spring greenness of our Yu Lu—but soft and sweet and downright charming.
We imported this delicate green tea as a special lot and are selling it, in numbered tins only, until it's gone. Get some today.
View full details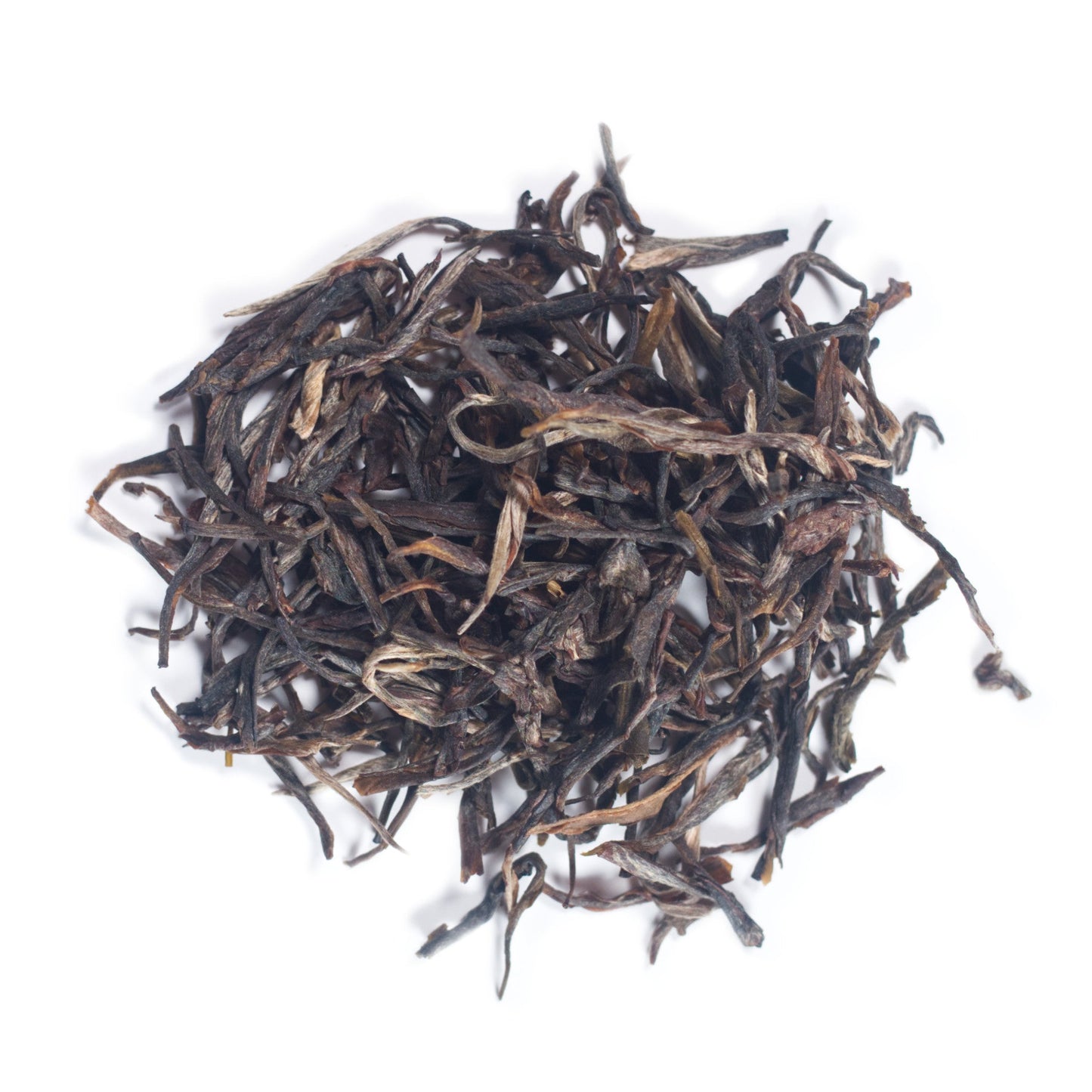 Brewing Guidelines

A very pleasant and unusual green tea.
Very nice and uncommon tea. Ordered a sample along with a pound of the Russian Caravan blend (which I think is fantastic) recently and enjoyed it very much. Although I like the stronger green teas such as Green Eyebrow, this unusual tea from Yunnan was very pleasant and I will likely order again.