Regular price
Sale price
$14.75
Unit price
per
Sale
Sold out
$0.23/serving
Our organic Lapsang Souchong (Zheng Shan Xiao Zhong, 正山小种) is amazing. We know, that's a bold statement, and some will disagree. But Lapsang Souchong is a love it or hate it proposition, and we've given our hearts to this tea. This is one of our strongest teas, think bridge abutments or skyscraper foundations. This is our most pungent tea - one that has been known to cause co-workers to enquire where the fire is. 

The black tea is redolent of three distinct flavors at once — the black tea base, a hint of longyan (Dragon Eye, a Chinese tree fruit similar to lychee) and the pinewood smoke which is the tea's most defining element.   
View full details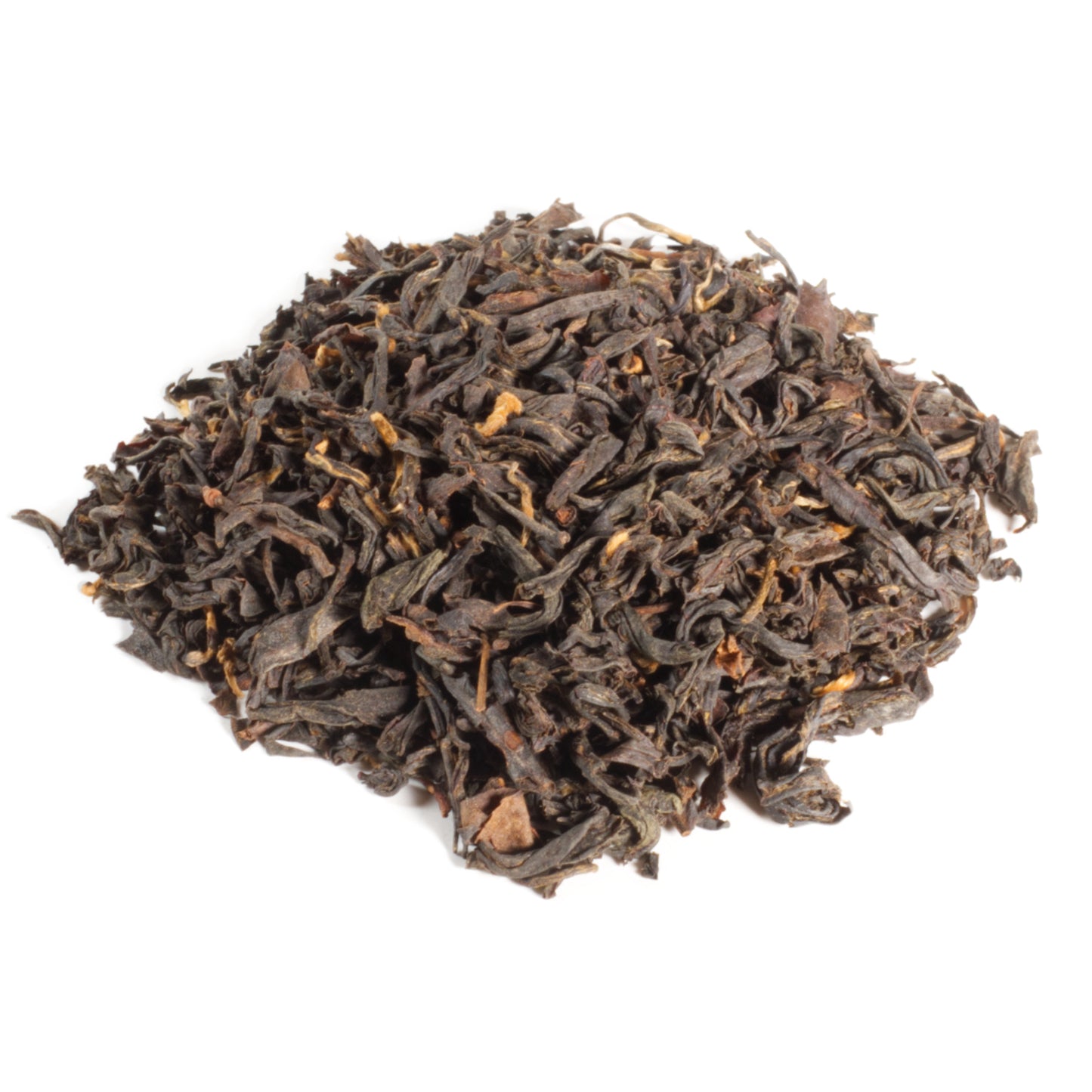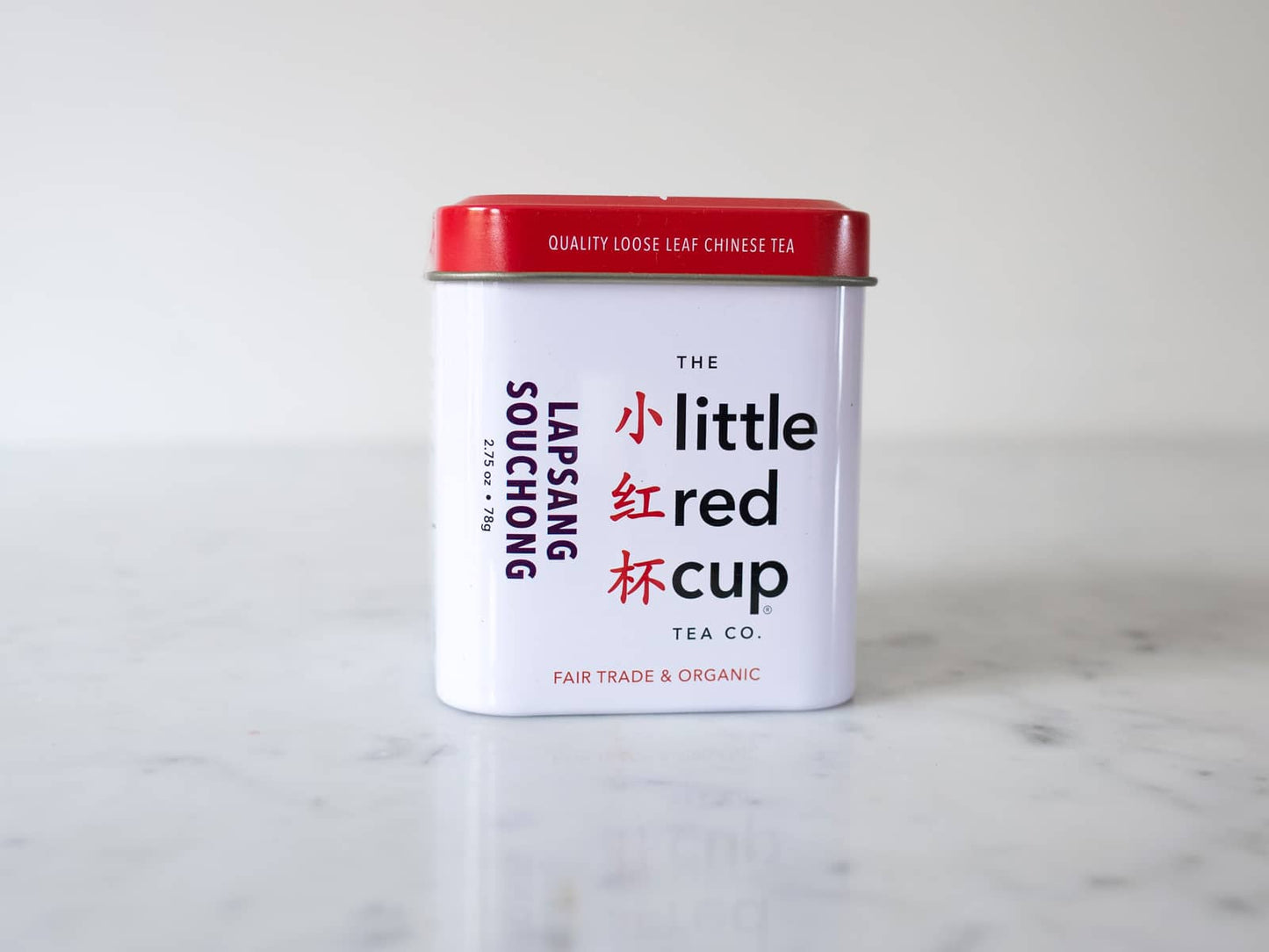 Brewing Guidelines

My purchase history speaks for itself
2 pounds in less than 3 months... need I say more? Best Lapsang I've had....
high praise
gave a sample of this tea to my son and just received this text "I want you to know that this tea is like the best tea I have ever had. It made me swear."
Delicious, smoky tea
If you're looking for a delicious Lapang Souchong, you're likely to really enjoy this tea. If you've never had a smoked tea before, it might not be for you. Try a small sample first as many can find this style of tea overwhelming.
The leaf quality is high, lots of full leaves and a full pungent taste. Delicacy isn't what you're looking for in this style, but it has some nice nuance.
Amazing
Delicious as usual! For the price, quality, packaging, and ease of ordering, LRC's lapsang suchong continues to be my favorite. I've started infusing the leaves into soups, curries, and even my french press for that lovely campfire smell <3
lapsang souchong !
It is so good! Do you remember the Mentalist with Simon Baker? That's what he drank. Packaged and delivered to perfection. Hats off to little red cup.
Bold stuff
Bold and unabashed. Smokey in aroma and taste, almost like a pu'erh. This actually reminded me of a pu-erh more than Little Red Cup's Shou Pu-erh. (Someone I had offered this to said the aroma reminded them of chipotle chili.) This is certainly an acquired taste. I can picture myself in Kentucky on the racetracks, and instead of whiskey, I might have a cup of this.
Morning Whiskey
I have been enjoying this tea for about a week now after it arrived in the mail. I am a steadfast green tea drinker, however I used to have a lapsang souchong a long time ago that I used to love. Saw this lapsang on here when I was ordering yu lu green and ordered one. So glad I did, it is sublime! This morning I told my husband that it was almost like having a smooth subtle whiskey in the morning. The flavor of this tea is so bold, woody, and smokey, while still remaining smooth and light on the pallette. I absolutely love it! Thanks little red cup for providing such wonderful teas!! This is a great one!
Deliciously smoky
When I got a sample of this tea and first opened it up, I thought it was really weird. It smelled like a campfire! But after drinking it for a couple of days I fell in love with it, and that's why I ordered more. Try it, you'll like it!
Most distinctive tea ever
I have been a tea lover since living in Russia. This is by far the most distinctive tea I have ever experienced. Excellent work with this unique blend of flavors. Perfect for an evening by the wood stove after a cold day outside. Drink it straight and strong!
Incredibly wonderful lapsang souchong
This is my first order with Little Red Cup Tea Company, and I will certainly be back. One of the best lapsang souchong's I have ever had. Full, smokey, with layers of flavor just like in the company's description. I bought a pound of the stuff and glad I did. This will definitely be on my regular "to buy" list on future orders, and the handwritten "thank you" postcard that came along with the tea was a really nice touch. Thank you, Mike! Thank you, Little Red Cup!