Regular price
Sale price
$16.25
Unit price
per
Sale
Sold out
$1.16/serving
Our Organic Da Hong Pao Tea (大红袍) is a marvelous mountain-grown rock tea from Enshi Prefecture in southwestern Hubei Province. Almost fully oxidized, it brews a deep mahogany red — with notes of cinnamon, plums, and caramel. Robust yet easy to brew, this loose leaf oolong tea has no bitter notes — only smooth, deep, rich, flavor.
This is a tea to be enjoyed on a regular basis, but also one to bring out for special occasions. It took us nearly ten years to find a great organic Da Hong Pao that was also Fair Trade. It is at once familiar and yet a cut above ordinary oolongs, a tea we are certain you will love.
The leaves, used in a cup or small teapot, may be reused several times. Indeed, some people pour off the first round of water after a short time, "washing" the leaves. 
The Story of Da Hong Pao - Big Red Robe Tea:
In 1385 during the Ming Dynasty, a scholarly figure by the name of Ju Zi Ding was en route to take the Imperial exam – an important gateway to a potential career as an official. Sadly, illness befell him when he arrived in Wuyishan and interrupted his journey.
At that time, Chinese society was composed of four distinct classes: farmers, craftsmen, traders, and scholars. The path to officialdom included passing the imperial examination with successively higher scores yielding more promising results. The system stemmed from the unification of China under the Qin dynasty.
Luckily for Ju Zi Ding, a monk from the 'Tian Xin Yong Le' temple happened by and served him a special tea with healing effects; thank goodness! This enabled his successful arrival at the exams, for which he earned an imperial scarlet red robe. Those who scored highest were called 'Zhuan Yuan' and had auspicious prospects as advisers to the emperor or any high-ranking officialship.
As a display of gratitude, Ju Zi Ding made a return trip to meet with the monk and discover where this miraculous tea came from. After finding the source of his restoration - a tea bush - he fondly wrapped his red robe around it three times and took Da Hong Pao tea in a jar back to court; henceforth known as 'Big Red Robe.'
View full details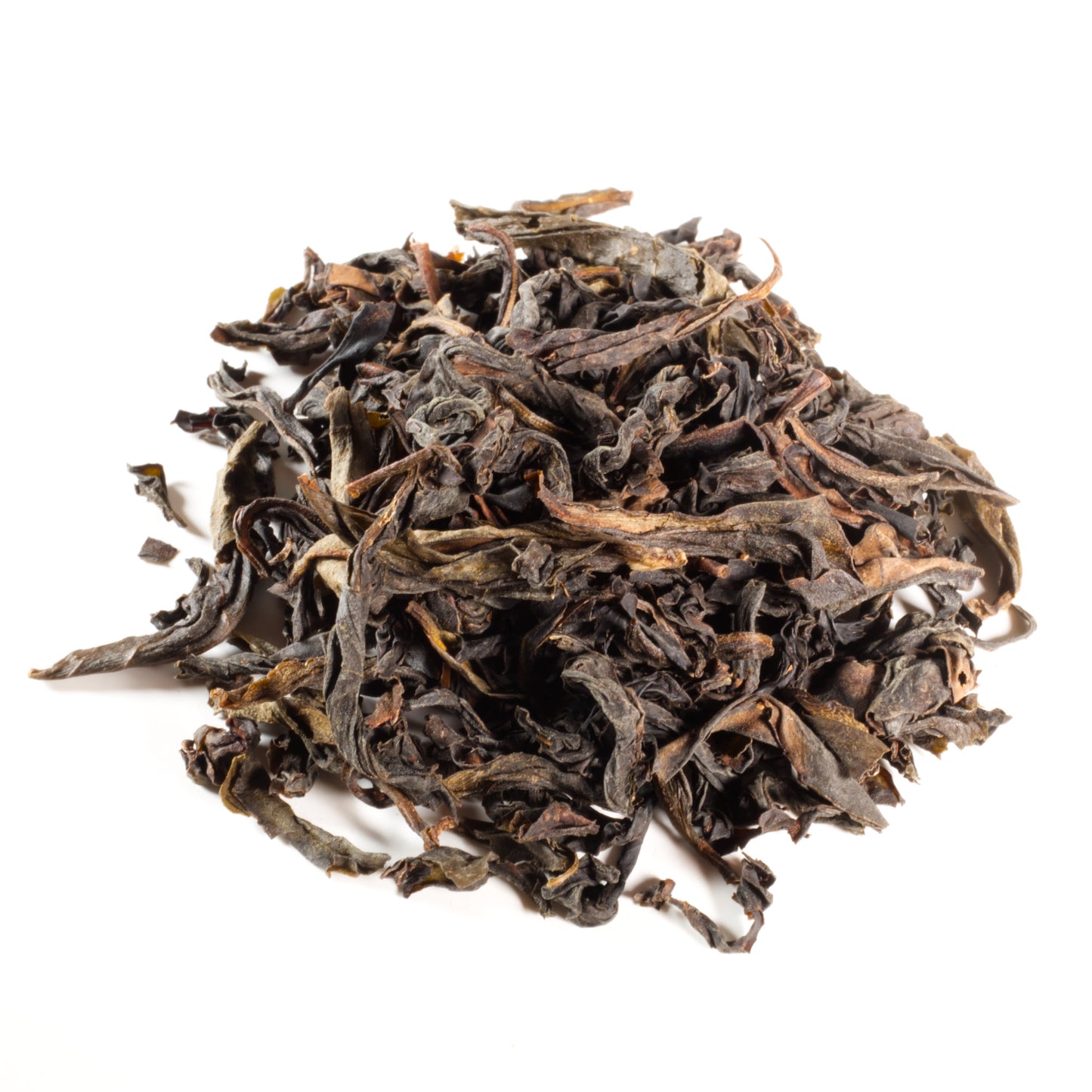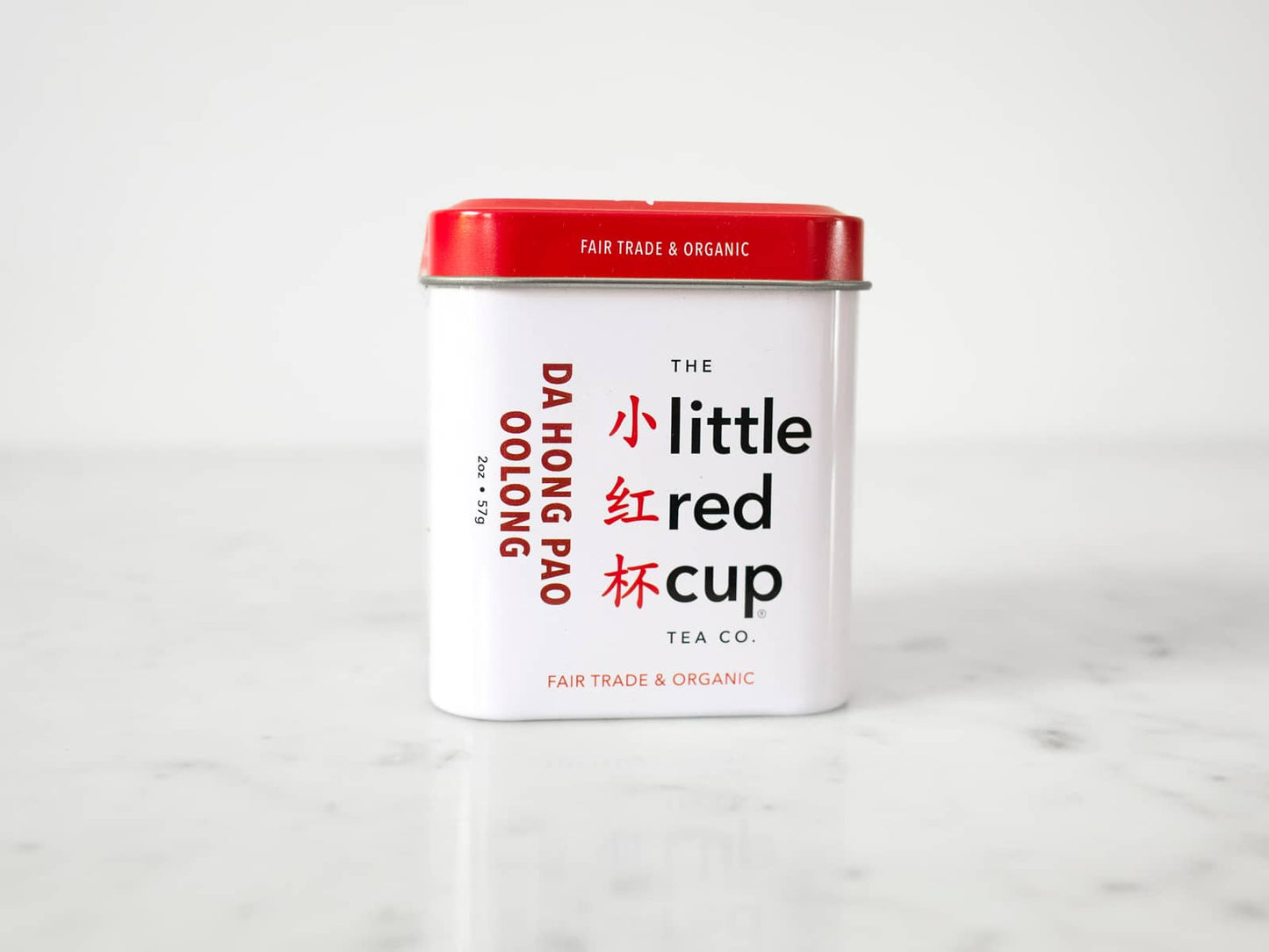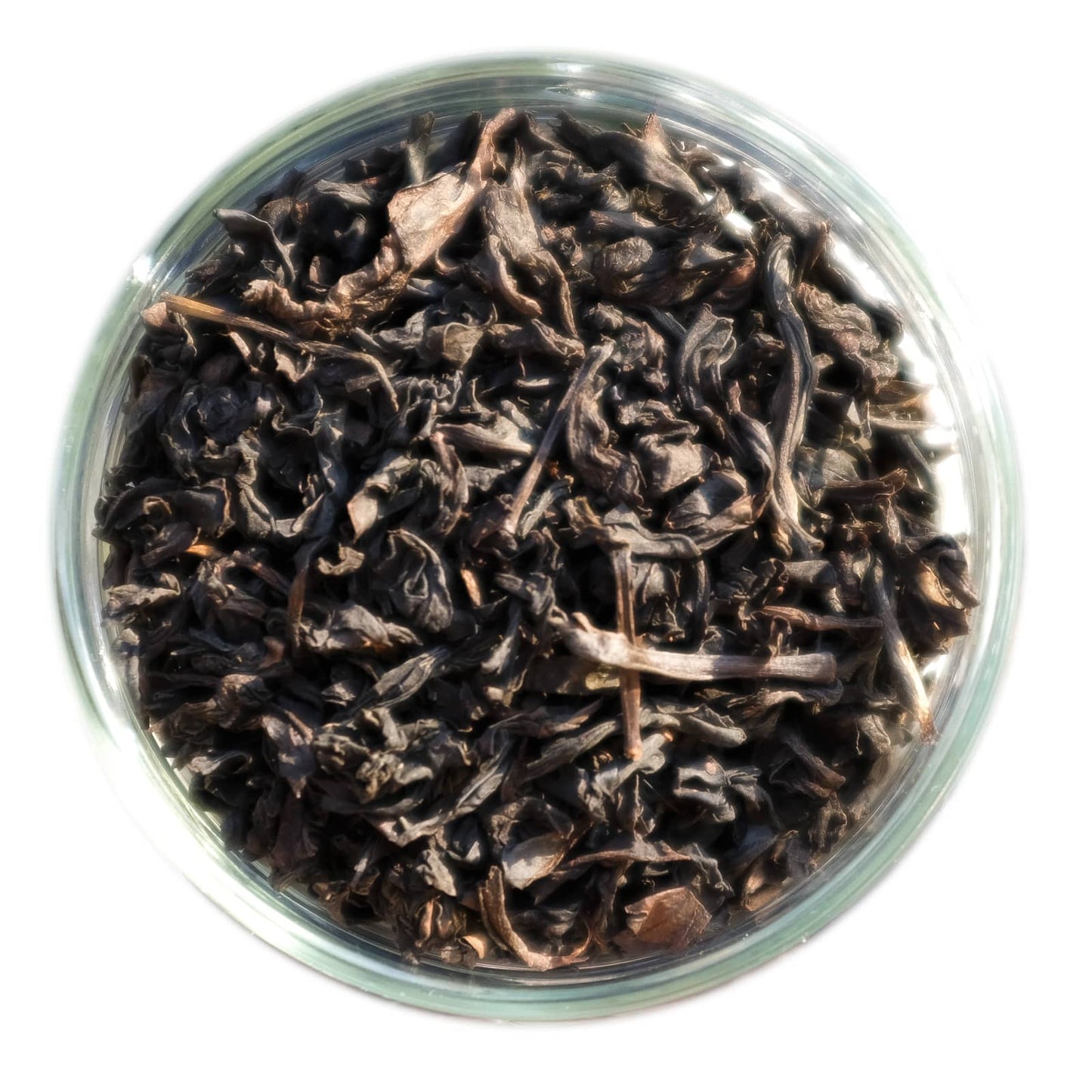 Brewing Guidelines

Better than coffee
Rich, deep flavor that leads to a mellow response. Forget coffee's caffeine frenzy! And a taste that doesn't linger or sour your mouth (and breath) for hours. This is essential tea.
Lovely warm flavor. Full bodied but not bitter or agressive.
Simply scrumptious
Refined and composed, not sharp or overbearing. Delicate and distinct taste. A gentleman among the crowd. Confident.
My personal favorite from all the 12 Little Red Cup teas I have tried -- and that's saying something!
Fantastic
This tea is very flavorful. I enjoy it hot or cold. It will be my daily tea of choice. Don't forget to do a second steeping. :)-
Wonderfull teas
I have missed these types of tea since I closed my shop years ago. Thank you gor presenting them to me again.
Tastes like chocolate and joy!
This is the first time we are trying this oolong, and it is wonderful! Smells like cocoa powder and tastes like woodsmoke and deep forests in the rain! Highly recommend!
Very Weak Oolong
The very first time I opened it there was a piece of plastic thread mixed in with the leaves. This could be possibly from the rip cord when opening it. The dried leaves just smelled very grassy. The first steep had a lot of tannins and minerality giving it an astringent mouth feel. The tea was also a little bit oily like an Earl Grey. The tea had light smoky flavor and good body. On the second steep the sugary fruity aromatic notes come out. Unfortunately, they are only olfactory notes and not imparted to the taste. The second steep was very smooth and astringency decreases but no robust tea flavor. The leaves after the second steep held on to the aromatic notes very well. The third steep tasted like water lightly flavored with tea. Most good oolong teas can withstand at least seven steeps. There is no production date on the packaging so I can only speculate on why my experience differ so greatly from other reviewers. The tea does seems to be better when steeped with a gaiwan instead of a infuser.
Awesome Da Hong Pao
Asked for a sample, then ordered a tin, now a pound. Yes, I really like this tea and I've been drinking it every morning. Should help me get through the winter.
Hong Pao Oolong
A Great Oolong tea, smooth and great tasting no matter how short or long you steep it!
Lisa
I love this tea! I was prompted to purchase Da Hong Pao Oolong after reading customer reviews. I was not disappointed! This is a great tea which I would recommend to any tea lover!