Regular price
Sale price
$15.75
Unit price
per
Sale
Sold out
$0.56/serving
Like our Golden Monkey - our Black Snail Tea is grown on a relatively small terraced tea garden that ranges from 600 to 1,500 meters above sea level in the rugged mountains of southwestern Yunnan Province - just a few short miles from the border with Burma.
Named for the twisted shape of the finished leaves - fancifully reminiscent of snail shells, this is a lighter, sweet black tea with hints of roses and plums  - perfect for afternoon tea times. 

View full details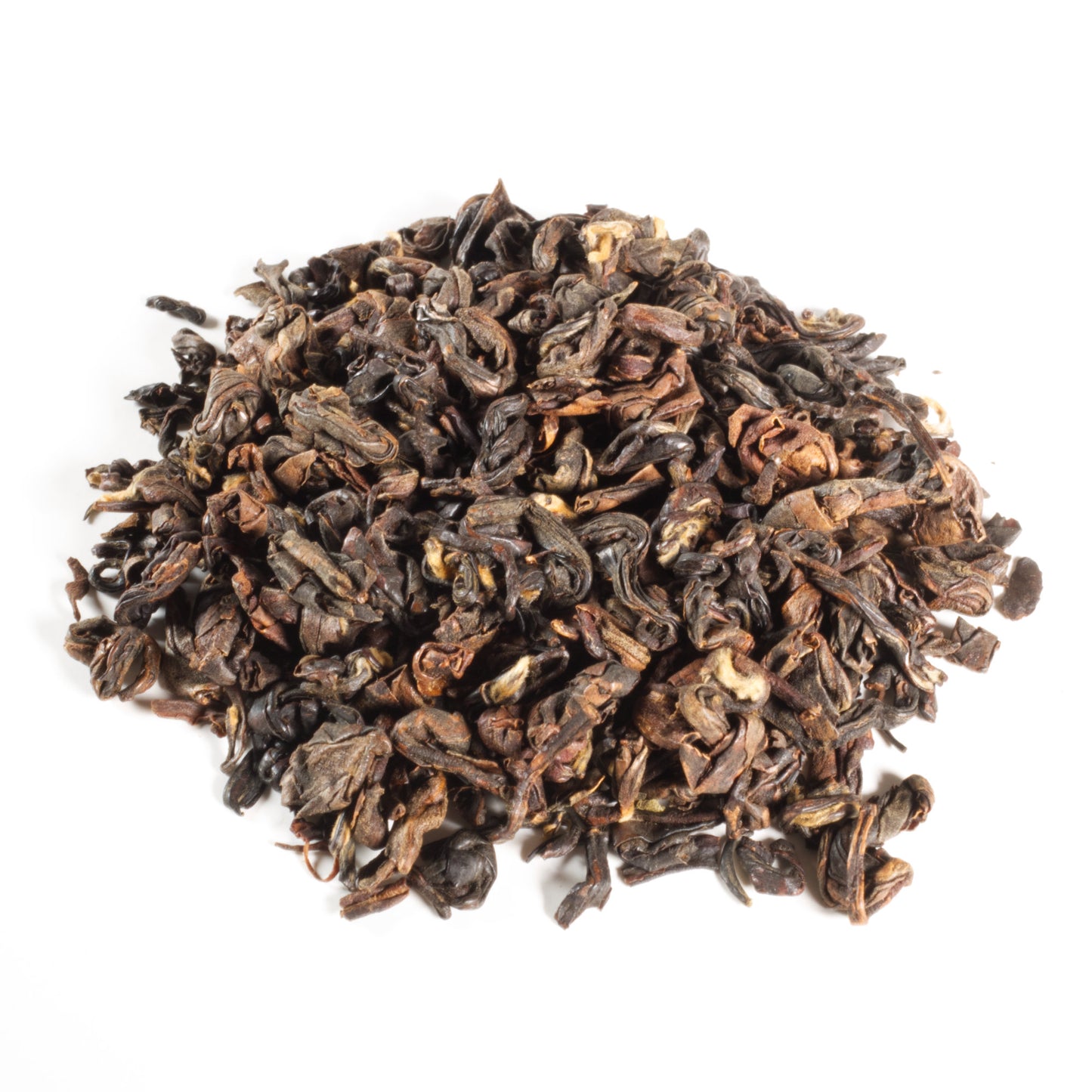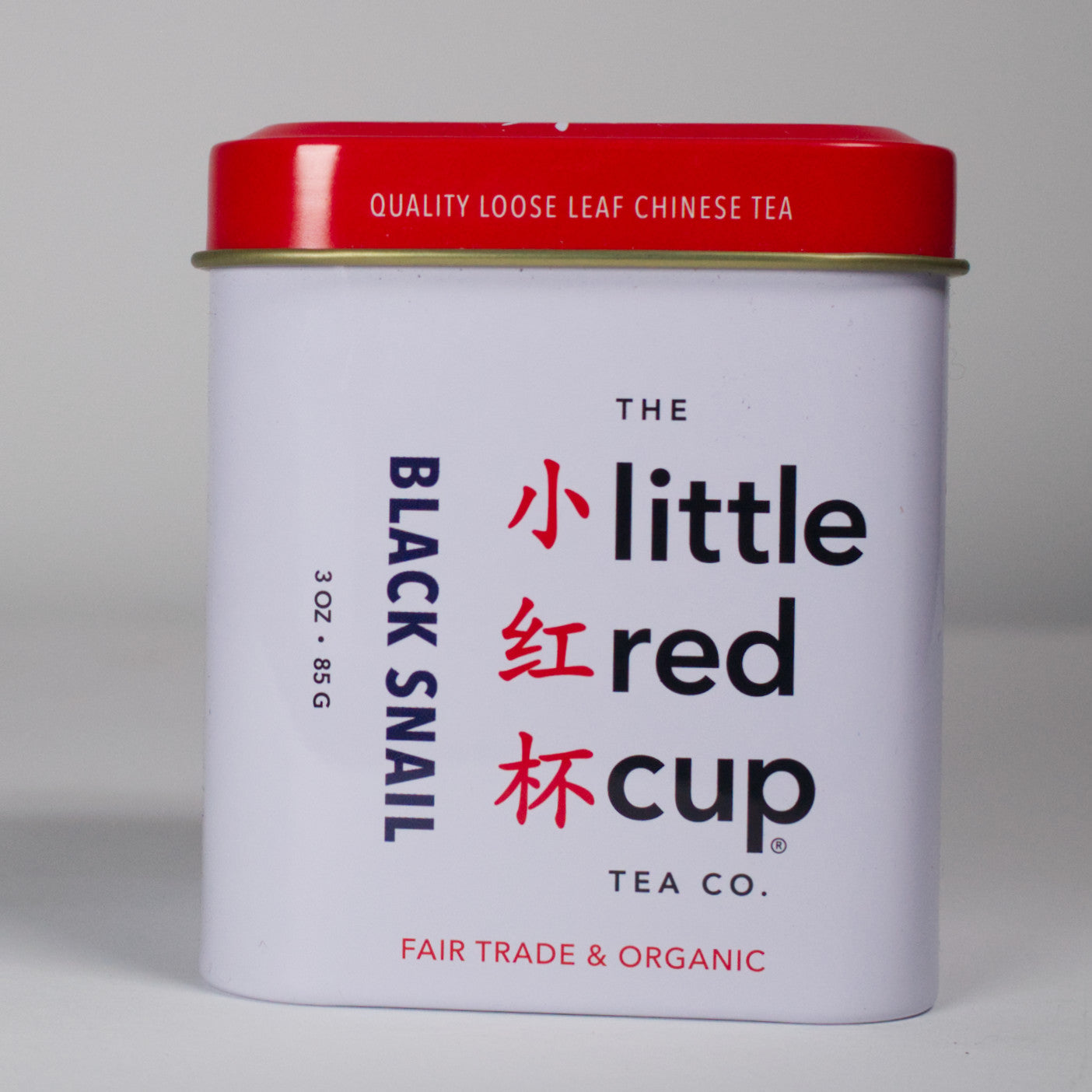 Brewing Guidelines

Deliciously Fruity
One of my favorite black teas. Great natural fruity flavor that comes through multiple brews. It's my everyday black for enjoying anytime.
Excellent Tea, Especially for Iced Tea
We are enjoying everything about this tea but its name. Thank you for adding this tea to your superb selection.
Very Good / Well priced
Very nice red / black tea. Good liquor color. Full bodied texture. Leaves open up well. Elegant, notes of fruit, mostly at the intersection of floral and mineral. 210 F the recommended water temp was too hot for me. 195 brings out the mineral taste I found. Six steeps 10 seconds to 60 seconds between w day of gardening and a night of baking
Very Tasty!
I had never tried this type of tea before. It was very tasty and refreshing. I would highly recommend it!
Love it. Terrific flavor.
Class Act
We discovered Little Red Cup this Christmas.
The flavor has kept us coming back. Black Snail deserves a nickname, it's so smooth and unique-no bitterness, slight sweetness. The personable aspect of this company makes them a rare jewel indeed. I would enthusiastically send Little Red Cup teas to any of my friends and family as a gift.
PS: We're about to re-order YuLu Green Tea, we drank Jasmine this morning. Yunnan Black has become a go to.
PPS: I'm a grateful Veteran with no connection to the company
Wonderful Tea!
Really different from my usual go to black tea. Lighter and a bit fruity. Not bitter or very astringent. Very flavorful and a great change of pace. I have really been enjoying this for the last few days as an afternoon/early evening cup. It might not replace my strong morning cup, but really liking it a lot.
Perfect cup of black tea for fall mornings
I've been enjoying this smooth black tea as we transition to fall and look forward to enjoying it more this winter.