Regular price
Sale price
$300.00
Unit price
per
Sale
Sold out
The Perfect Gift For The Tea Lover In Your Life
Two teas every month - enough for 30 cups - picked by our founder, Mike Connelly.
Not picked, actually - they're picked and processed by our partners in China. Let's say selected.

Most of the teas will be from our regular repertoire including special lots and others will be special offerings available only to club members. All fit our strict criteria of being Chinese, whole leaf, organic, Fair Trade and most importantly, terrific!

Includes special secret bonuses and doodads, and a monthly missive from Mike. 
Getting this for someone in a different home? Put their address in the shipping details - and make sure to give us their name and email so we can treat them right.
View full details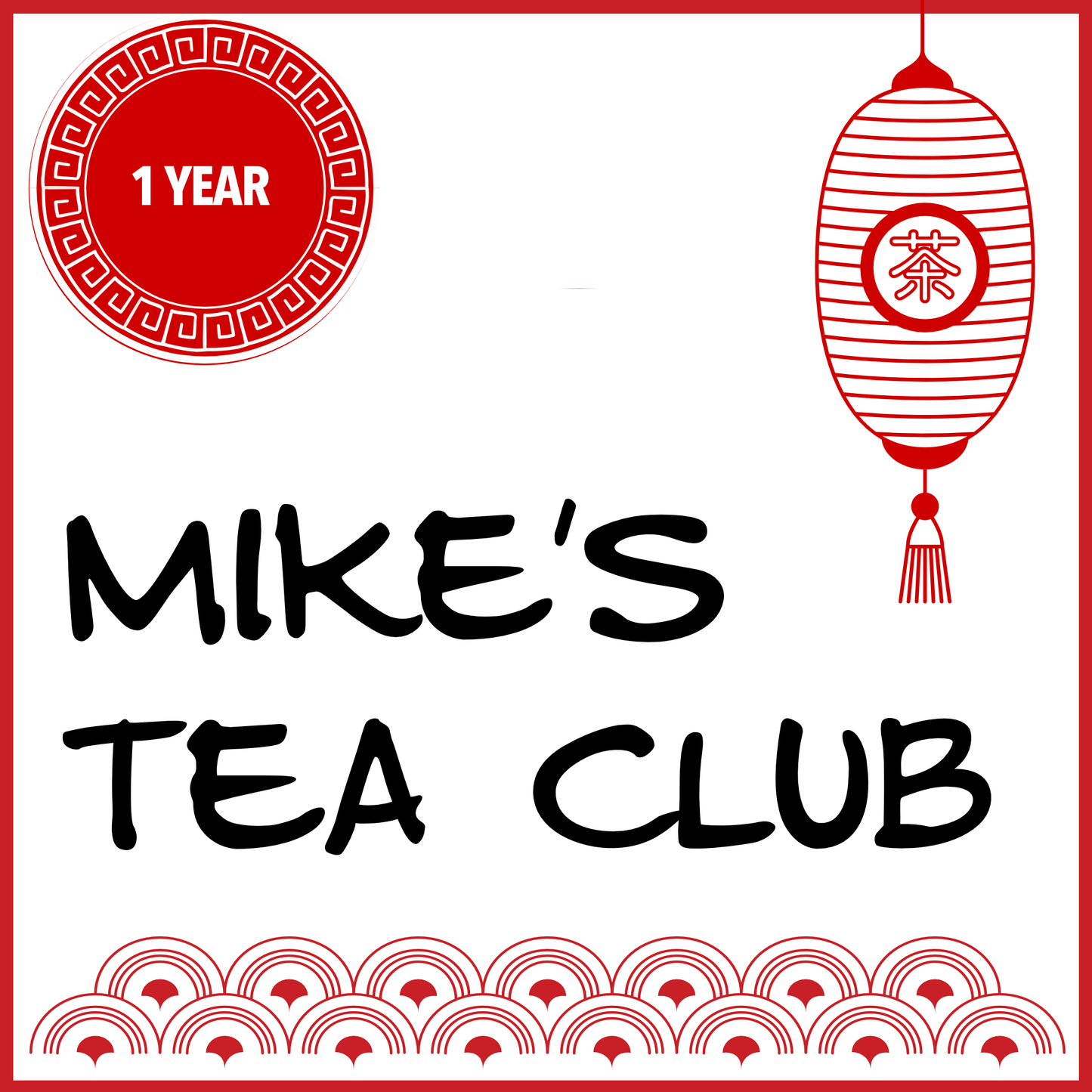 Purely awesome!
This is an incredible company and I look forward to their monthly box every time. They give you more than enough tea to last and I adore the personal postcard and pamphlet describing each tea. The monthly boxes are very fairly priced too! You can tell they are truly passionate about tea and just want to spread their love for tea with everyone. This has become me go to for tea from now on and I will be sure to point everyone looking to find some high quality teas' in this direction as well.
Truly the best tea! Loved Mike's advise of 8 full sniffs of the green tea. Looking forward to next month.
Great deal
It has been exciting to get the Monthly Tea Box in the mail! We are long time customers, but it is fun to get a tea we haven't had in awhile, or haven't tried yet. Mike's little booklet about the included teas is a great touch. I would strongly recommend it as a gift for a tea love (even if that lover is you)!
Just do it!
My monthly tea box is my holiday gift to myself! The two teas are beautifully fragrant and taste delicious. I love supporting a Maine business with decades of knowledge and experience. This has replaced coffee for me. I appreciate the care and love that went into my box. Looking forward to next month!
A great way to try something new
I wanted to try some new teas and have enjoyed LRC in the past. The subscription was a no-brainer. Hand-selected teas came with a personalized postcard, background info on each tea, and steeping instructions—I appreciated the attention to detail! Not to mention, the teas are lovely. A delightful experience all around!
Curated Monthly Tea Box - Six Month Subscription
I LOVE these teas! Every month I'm looking forward to getting a wonderful variety of high quality organic teas from the Little Red Cup!
Mike's Special Tea Club - Monthly Tea Box
Delightful Surprise
My daughter and son-in-law are pleased to be members of this club of liquid delights! They are looking forward to the next month's package.
So fun!
I'm really enjoying myself with this subscription. I love being able to try some new teas and being able to refill my tins with more of my current favorites. The hand written postcards are such a nice touch and always gorgeous. I also really enjoy reading the pamphlets each month. Very happy to have found little red cup!