Regular price
Sale price
$20.75
Unit price
per
Sale
Sold out
This little tea basket is perfect for steeping on the go.  Made of stainless steel - it comes with it's own carrying case - which doubles as a resting dish. And - this is key - it fits our Stainless Tea Bottle perfectly. 
Made by FORLIFE, fits most mugs. 
View full details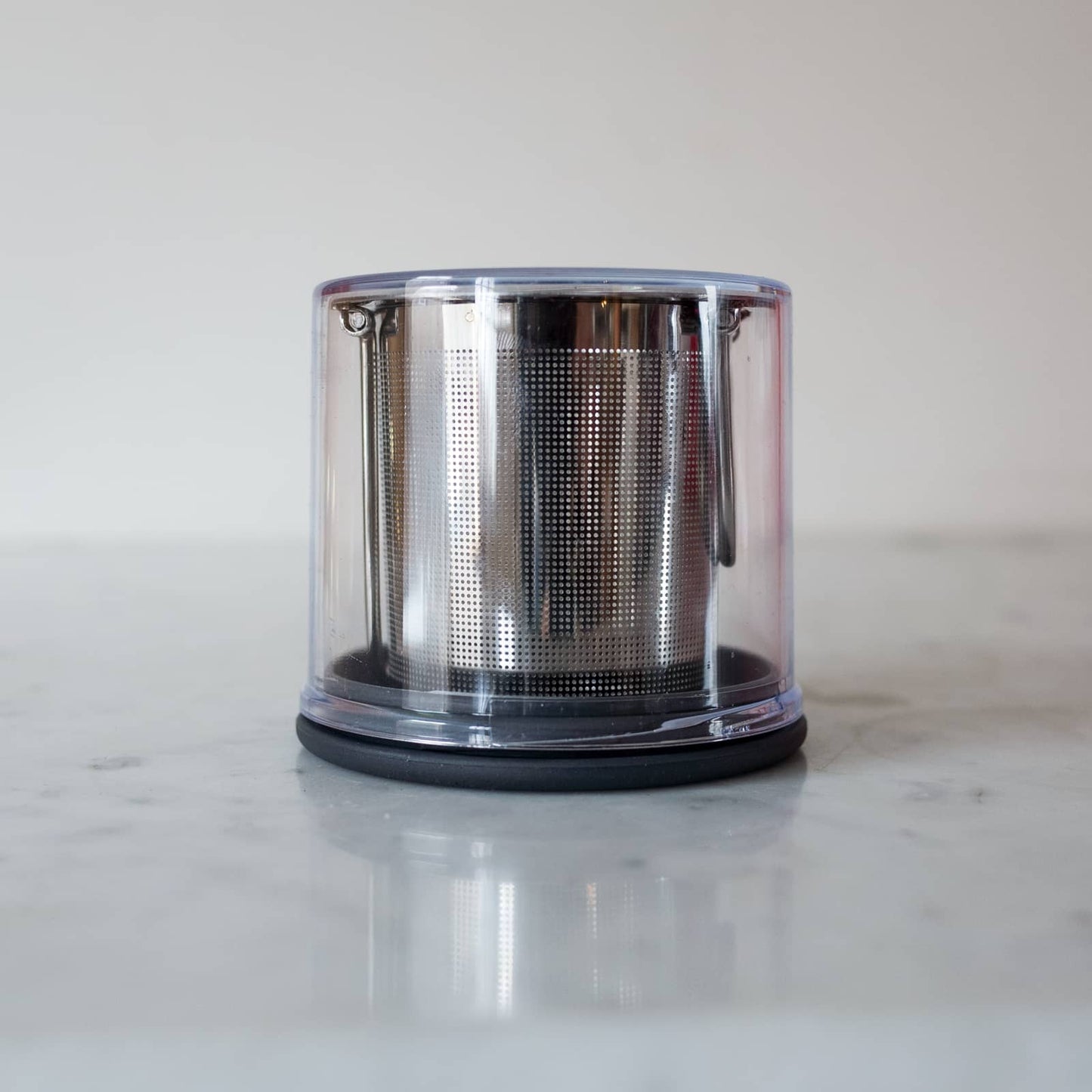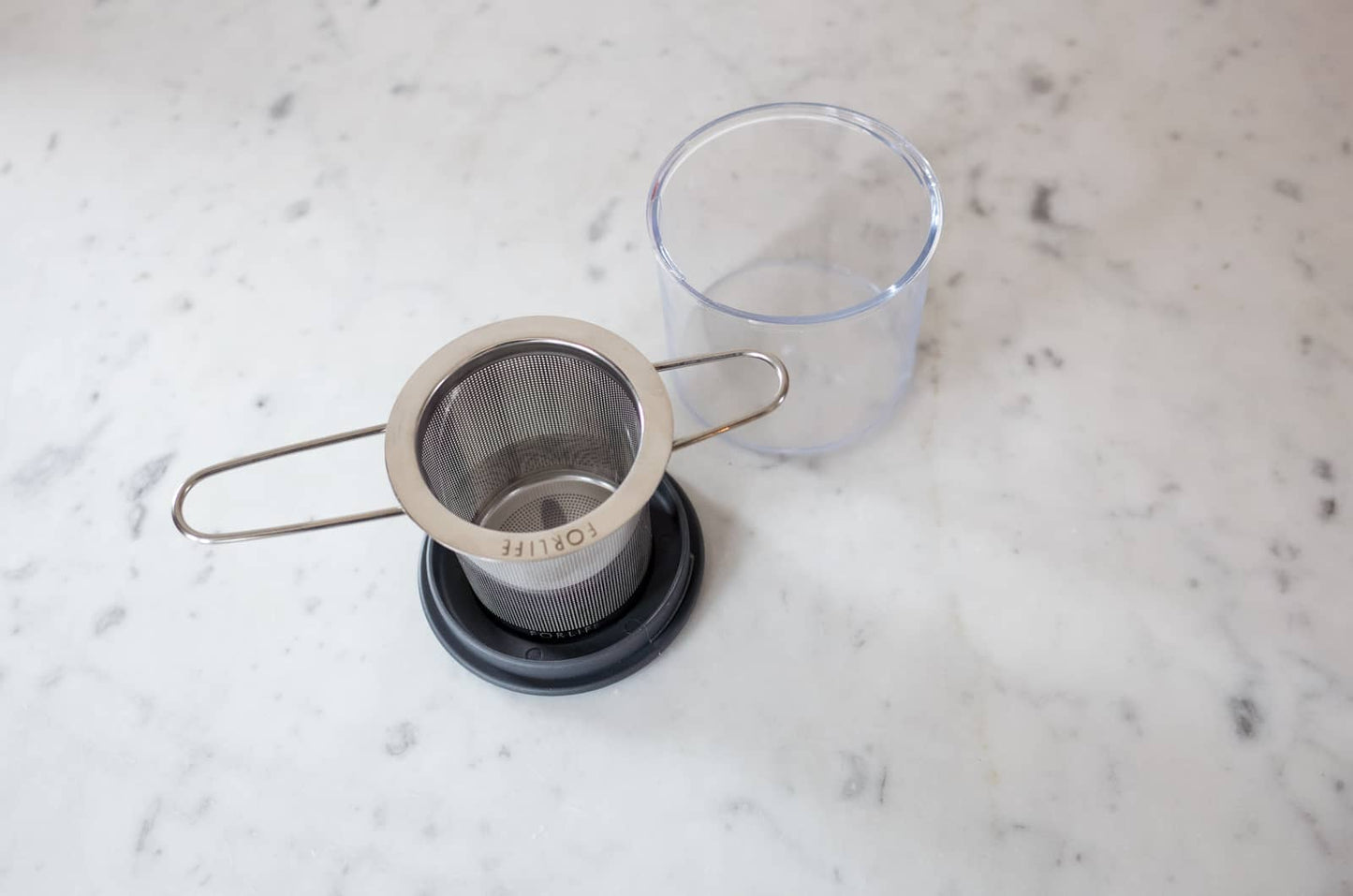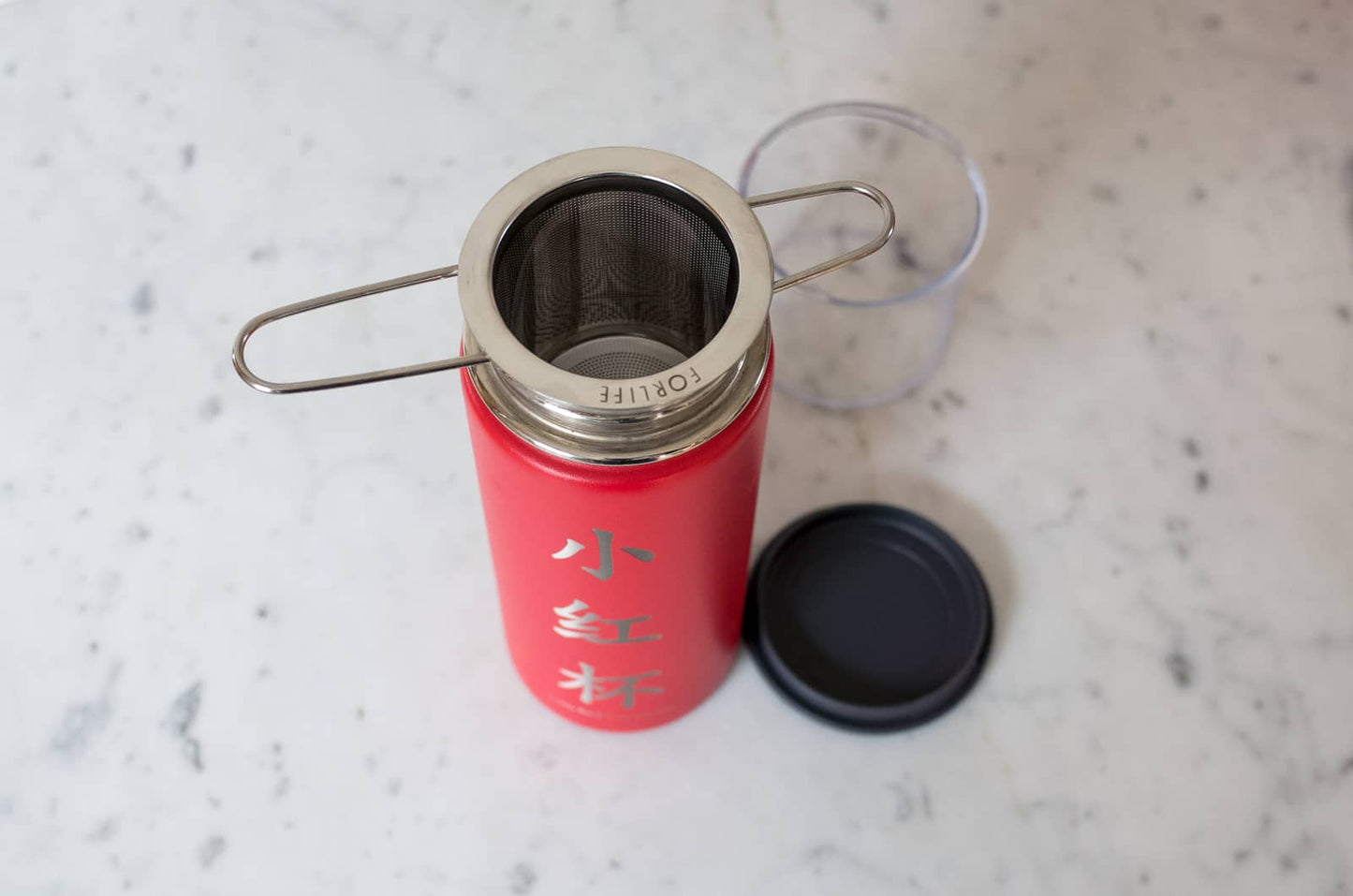 Highly Favored Tea strainer
I decided to try one more tea strainer. I had given up on tea leaves because I found it annoying to fill and empty the strainers I had. It was too difficult to clean them.
The little red cup stainless steal strainer is open enough to load tea leaves easily and easy to clean. Plus I love how it sits comfortably in the cup and has it's own plate to catch the drips when my tea processing is complete.
"gunpowder" green heals where I live. My body!!!!
You guys are my #1, top shelf cup of tea!!!!!!
Very nice little product
I love the tea filter and little drip cup it comes with. It fits all my mugs perfectly and the mesh is tight enough to keep the tea leaves inside. The tea is delicious as well!
perfect size and great quality
Love this tea filter for when I'm not making a full pot. The ceramic dish also looks great and very useful.
Top quality with excellent infusion
Normally I brew my tea in a pot without the use of a filter, but for me, this is an excellent alternative if I am just brewing a quick cup. The filter easily infuses, provides a fine cup of tea without any metallic aftertaste and is well made. Definitely superior to other filters I have used.
For life says it all
Simply the best implement for brewing single cups of tea I've found.
As a friend told me, it has changed my life haha.
Great little filter. I love that it's portable and I've used it every since I got it :). Very pleased with the size and quality.
Quality tea with a trustworthy brand
I personally am very attracted by the personal touch in the communication and understanding of the sources of the tea and the processes involved in getting the final product. I have a lot of confidence in the quality of little red cup products as compared what I can get online with more attractive packaging and will strongly support these products for personal consumption as well as for gifts.
Stainless Steel Tea Filter
I really like the SS Folding Filter, it's perfect size, easy to clean and keeps the tea leaves out of my cup. Easy to travel with as well. Sturdy, well made. 5 stars
Stainless Steel Filter
Terrific filter; just what I've been looking for!!
Thank you!!