Regular price
Sale price
$28.75
Unit price
per
Sale
Sold out
With 小红杯 (Little Red Cup) laser etched into the side, your Little Red Cup will never wear off.
Made from 18/8 stainless steel with copper vacuum insulation and threaded snap lid — this 16 oz insulated flask is rated to keep your tea hot for 12 hours and cold for 24.  It may be the perfect bottle.
Doesn't leak, fits beverage holders, and looks fine. 
View full details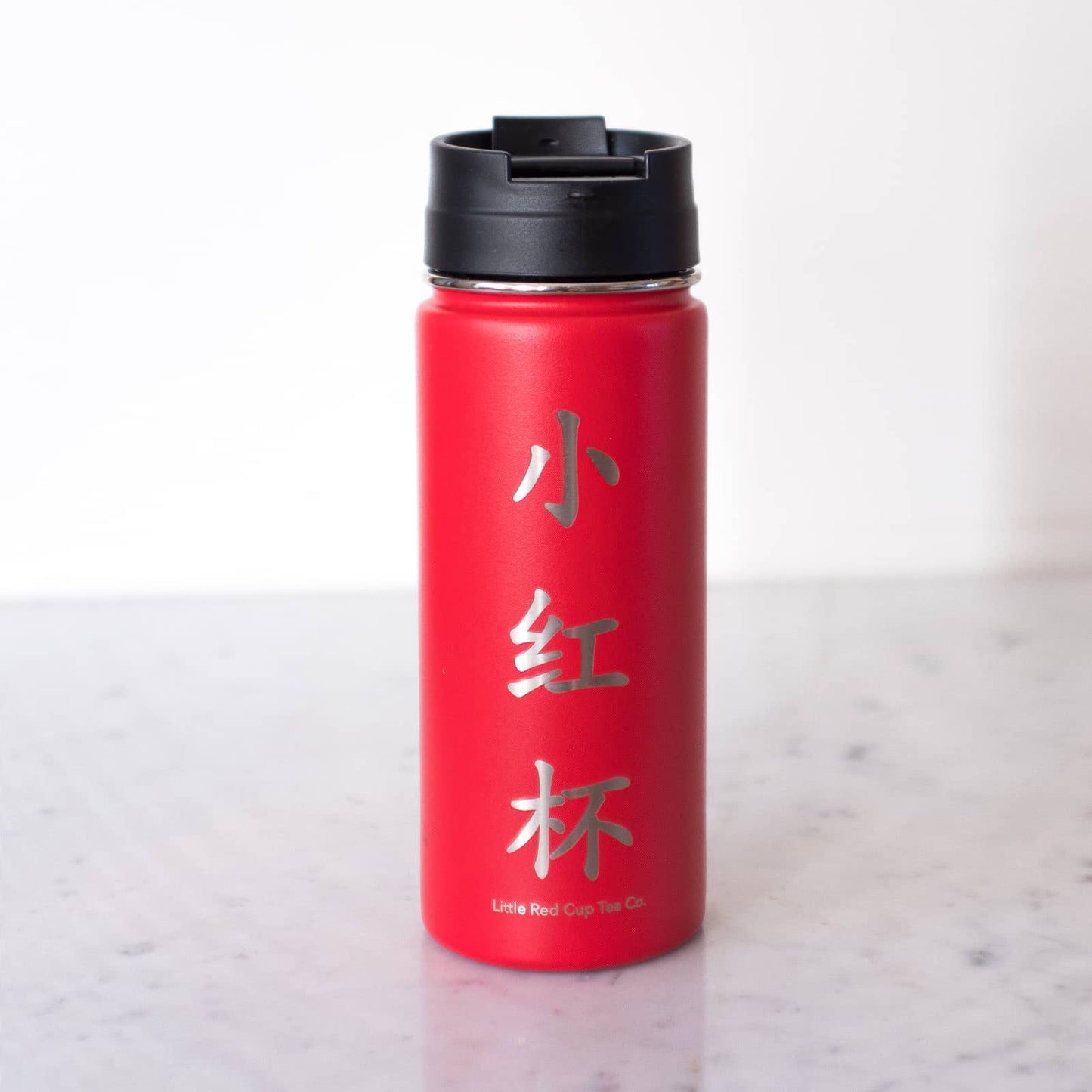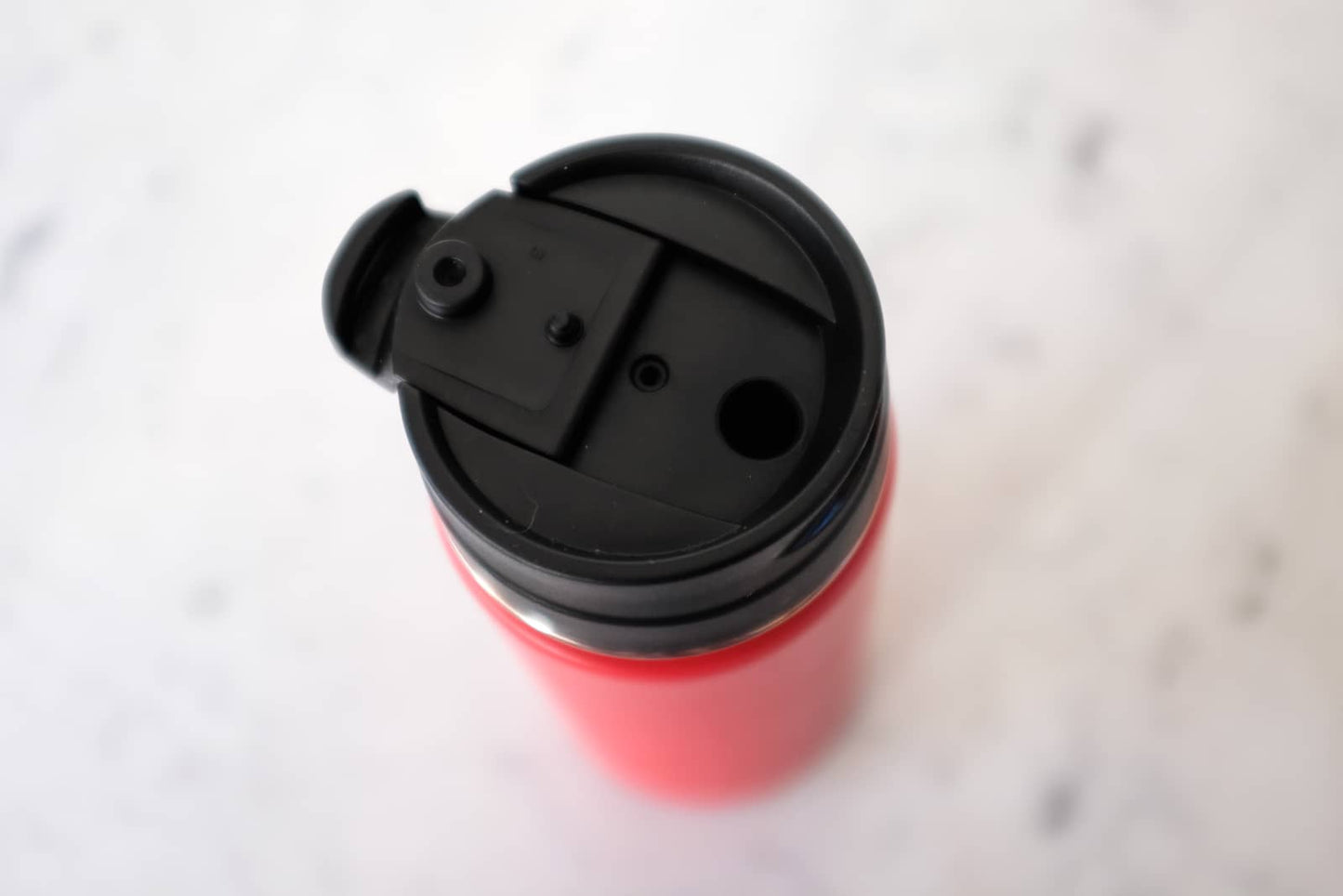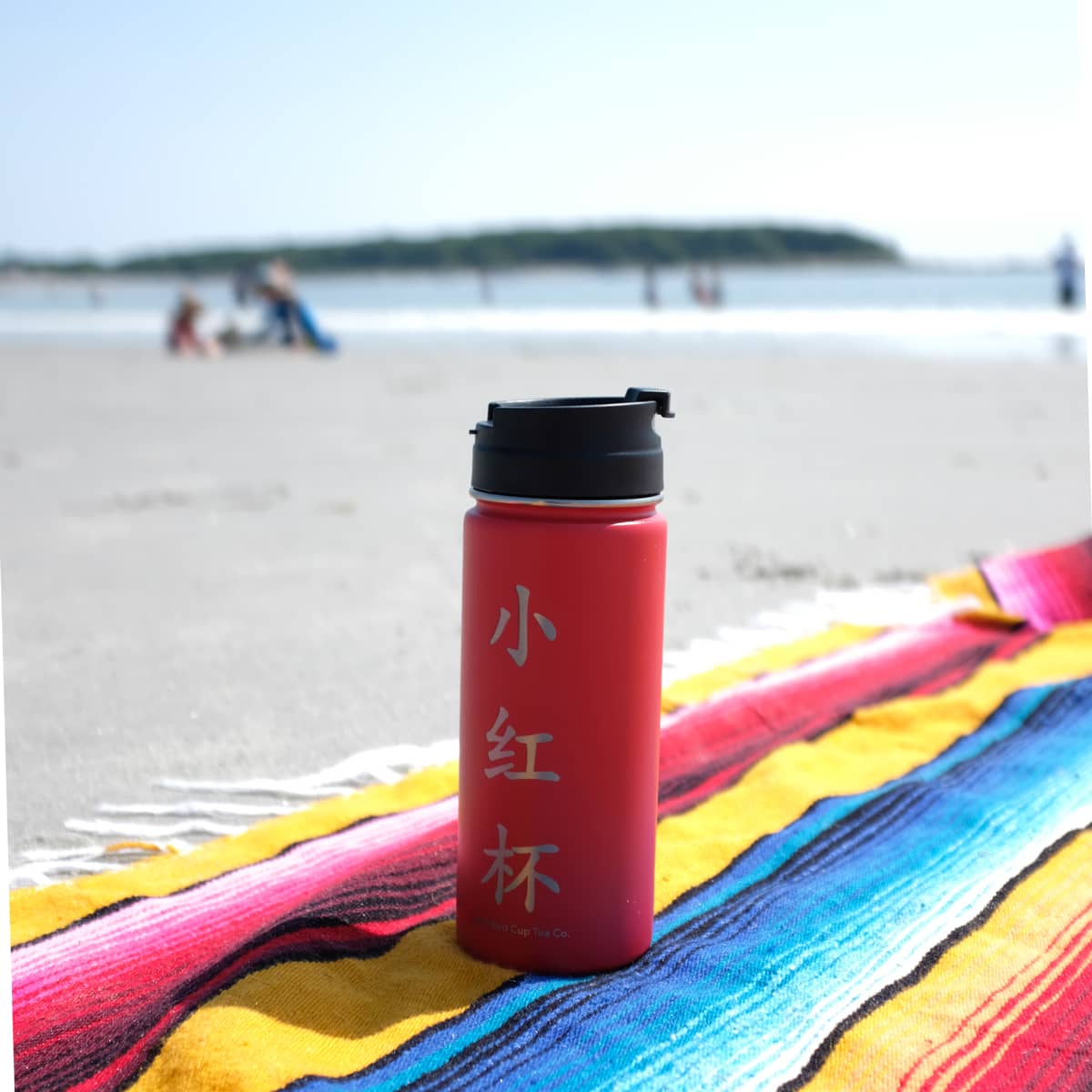 Keeping it Hot! ALL day long
This is the best flask I've ever used! I make my tea in the morning and it keeps it hot all day long.
Little Red Tea Flask
Love my red flask. Not only does it keep tea hot for a long time ; it is beautiful. Not bulky and best of all, it cleans easily.
Stainless Tea Bottle
Nice-looking bottle. I use it a lot.
Favorite Tea Travel Mug
I am thrilled with my new tea Travel Mug. It keeps my tea delightfully warm, which is very important as we start to experience cooler days. I loved the complementary stickers that you added to the box. Nice touch!
Hot!
I love this cup! It is practical and stylish! The only thing I still need to work on is how hot my tea stays. I made some tea at 11am and it is still too HOT for me to drink at 3:30!
It' beautiful
It's beautiful and I want to like it, but there are design issues: it actually does not fit into my car's drink holders and altho I might be the only person left who washes up by hand, I cannot get my hand into it. My little tea basket (which fits perfectly into a standard cup) doesn't fit inside it either; the opening is like 1/4" too small.
No complaints about the tea however; very nice.
My Favorite Thermos
I have used this thermos almost daily for the past two years, and it brings me so much joy. The color and design has not faded at all, and it has stood up to a couple of rough tumbles quite well. It keeps my drinks hot for over 8 hours and is easy to wash. I could not recommend this thermos more highly!
My go-to beverage container
This is such a perfect bottle. I use it mostly for cold water, but I've used it for chilled green tea and hot tea also.
The inside stays very clean, the lid is screw-on and easy to clean. The bold color and finish are so attractive to look at and use.
Very good quality! I'd love to see it in black, green and a bright blue.
Great travel tumbler!
So glad I bought this. Great quality and the silver etching on the red is really nice. Love everything I buy from this company!