Regular price
Sale price
$27.50
Unit price
per
Sale
Sold out
A true Suzhou style green tea, one of China's Ten Famous Teas,  from our fabulous partners in Hunan.
A favorite of one of Chinese history's favorite emperors, Kangxi, who changed the name from  Xia Sha Ren Xiang, which literally means "a tea so fragrant it will scare you to death," to the more elegant Bi Lou Chun, "Green Snail Spring," after the characteristic twist of the leaves. 
Delicate small leaves steep to a jade-colored brew, fragrant, buttery, and luminously good.
Sold in numbered tins, low stock!
Excluded from promotions 
View full details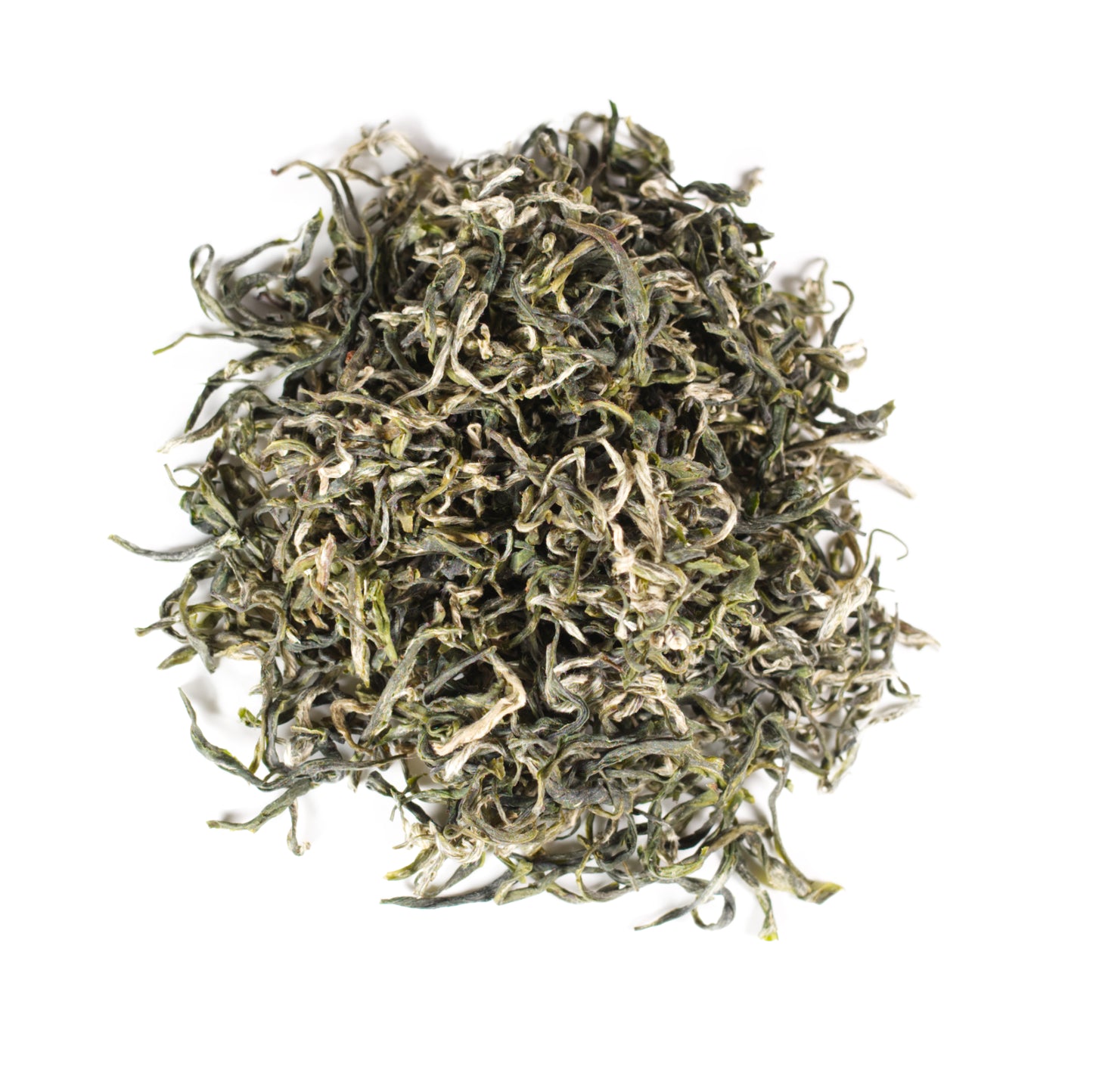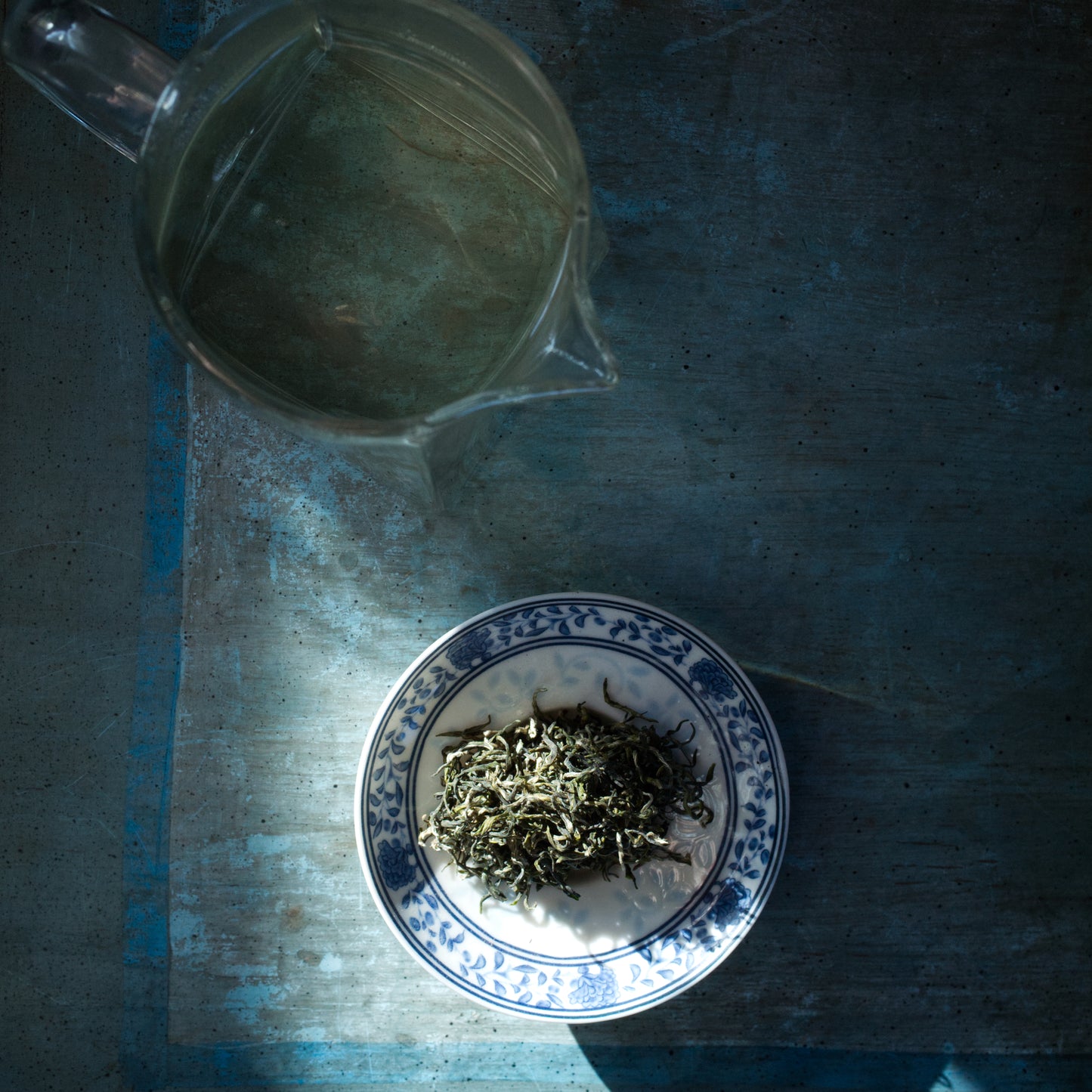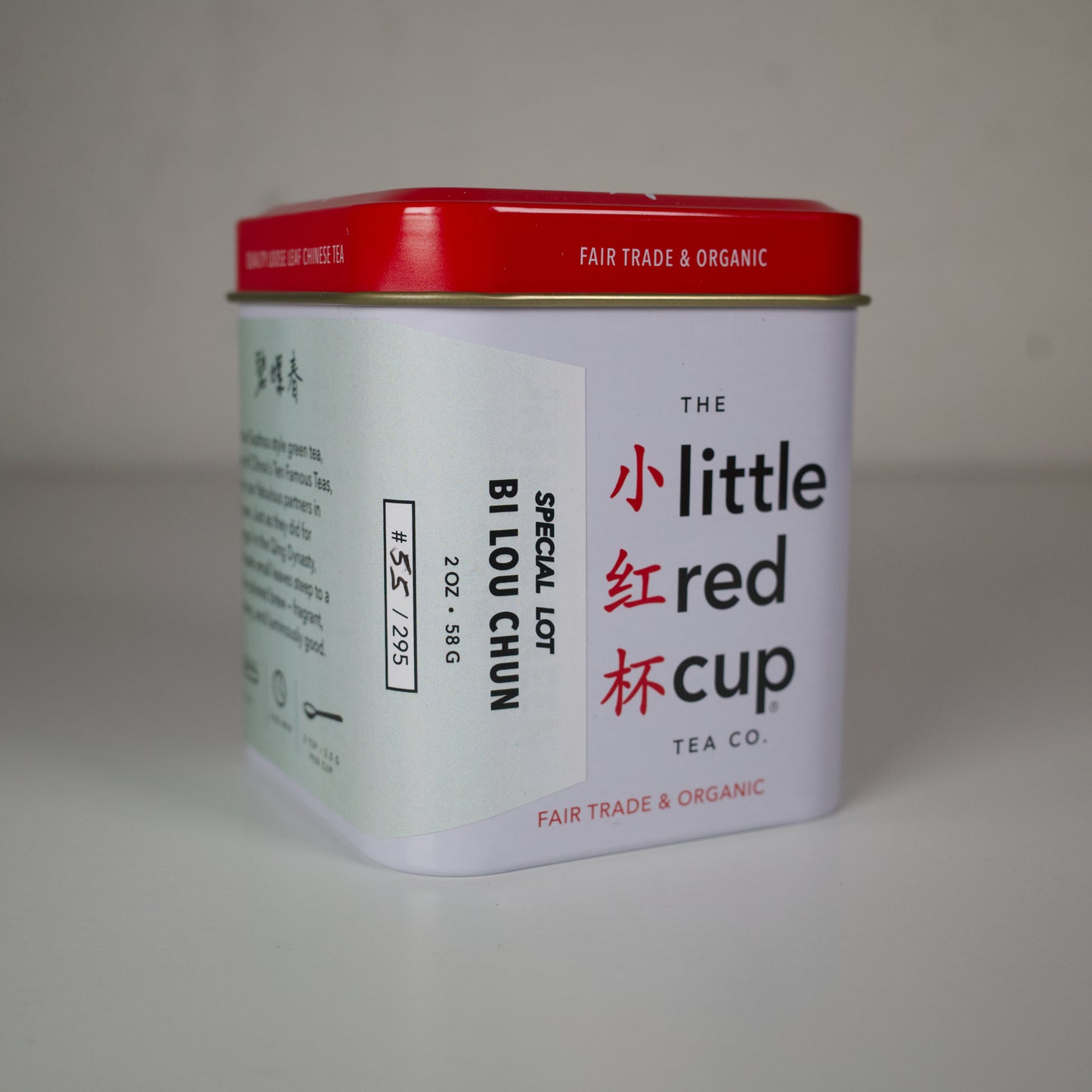 Brewing Guidelines

Rich cup of golden tea with a bit of honey sweetness
Surprised at how rich a cup of green tea can be, but this is not an ordinary tea. A cup to sip and savor. One 6 oz cup takes 3 teaspoons (or 5-6 teaspoons for a mug) so you do use a lot of tea and therefore this may not be your everyday cup of green. Save it for special moments or when you need a treat.
Bi Lou Chun
I very much like it. It has nice flavor. It's gentle to drink. Not harsh or bitter like some green teas can be. It will be on my favorite list.
Amazing Tea
The special lot tea is amazing. Followed the brewing instructions. This tea is smooth and has you coming back for more. Love it.
Delicious and smooth!!!
I'm not much of a green tea drinker, but this one is an absolute gem! I might be a convert…! Easy sipping, smooth, lack that "grassy" taste I find in so many green teas. Well worth the price!